SURPRISE YOUR PARTNER WITH A ROMANTIC DINNER CRUISE ON VALENTINE'S DAY CRUISE!
Seeking fo ideas where to bring your beloved one this year for Valentine's Day? Because You already tried so many restaurants and it is just so boring to always have the same program, an average dinner?
Maybe it is time for you to try this year something special, an unforgettable experience -where you can enjoy your dinner of course-, but get something extra that makes this evening really unique. A program, that makes you see the things from a different perspective, like a unique sightseeing-dinner and live music show on the board of a dinner cruise.
Join us this year on our river dinner cruises and experience the romantic side of Budapest from the board while floating on the river on our unmatched, self-designed catamaran.
Enjoy a delicious fine dining experience on the river Danube this Valentine's day.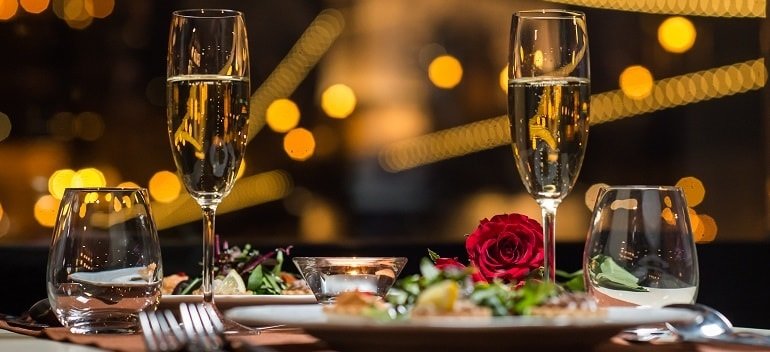 By the way, do you know the origin of Valentin's day?
If you know – more or less - who was exatcly St. Valentine (a martyr of the Roman empire who helped to get married for young couples in secret places, when it was banned by the current emperor), the only question remaining is, how this day became so extramely famous worldwide, that millions of people buy flowers, cards, chocolate for the beloved one to show their feelings to each other?
The answer is pretty easy: February is basically the end of the winter period, the rebirth time of nature. This time of the year is the preparation for love. The love between living creatures. This was celebrated already in the ancient time like the so-called fertility festivals to purify the people, the cities and chase away the bad spirits for the whole year.
How the evening is going on our Valentine's Day dinner?
Take your significant other out on a unique, once in a lifetime experience and enjoy the number of perks that come with our Valentine's package.
| | |
| --- | --- |
| Ticket type | Price |
| Adult ticket |  € 79 / person |
| Adult & Drink Package |  € 114 / person |
| Adult & All You Can Drink |  € 198 / person |
| Child ticket (5-15 years old) |  € 73 / person |
Since this evening is very unique for us as well, we want to make sure everyone will have a lovely, romantic atmosphere while enjoying the dinner, we created a Valentine's Day dinner package only for 14th of February.
That is why our dear guests are awaited on Valentine's Day by colored champagne and heart-shaped chocolate desserts.
You will be greeted by our lady master of ceremony, who is responsible for the great atmosphere for the whole evening.
During the evening we will take a special love picture from you, what you will get after the dinner as a lovely memorie from this special evening.
The dinner is accompanied by live piano music and the singer will sing well-known melodies or even love songs based on the request. Please don't forget, if you have a special love song, that important for you and you would love to surprise your love with it, then don't hesitate to ask our team to sing it for you. Even better if you feel the power to sing it yourself.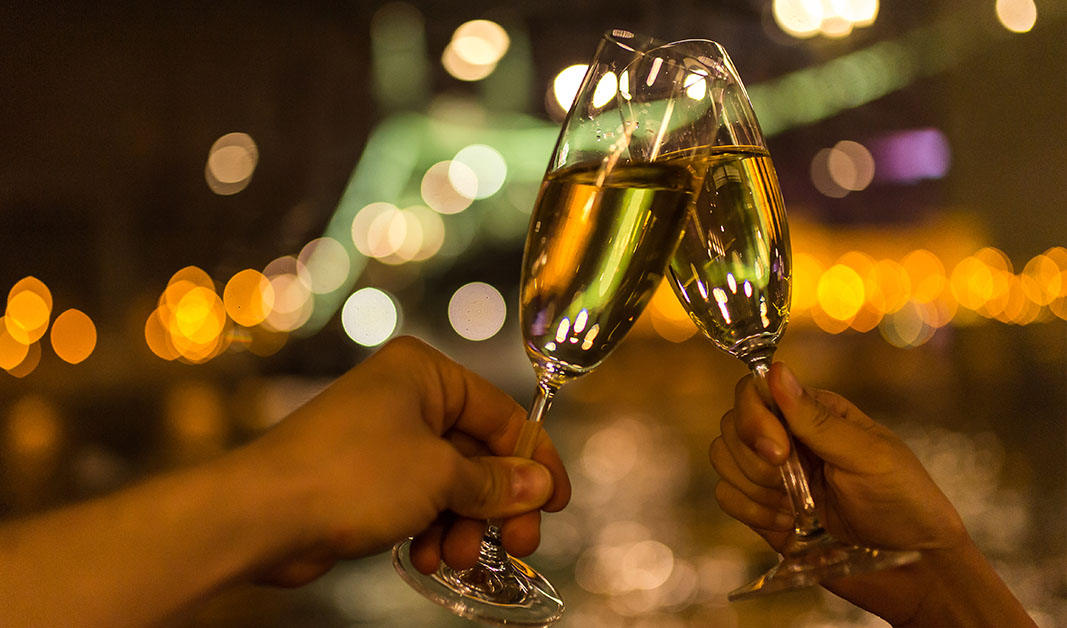 During the 3-hour cruise, you will be served a 4-course meal prepared by an onboard chef.
We created this menu, that everyone can find something savory even they prefer vegetarian menü or they have any type of food intolerance.
You can select tasteful starter for beginning, than a hot soup to warm up your soul if it did not happened yet. We offer you 6 different type of the main course, just like a little taste of Hungary or a touch of international classics with some vegetarian option as well.
And the best part for the sweet tooth type people is the dessert, which will definitely dulcify your mood for this special evening.
Once dinner is over, the two pianists take the stage in an attempt to win the lovely lady's heart. The musical battle takes guest on a unique journey as a wide range of genres are played, from classical songs to modern tunes until we arrive back to the dock where you get your Valentine's picture of the evening.
As well, if you have any request, just like anniversary, proposal, etc, please don't hesitate to contact us with your wishes. We will do our best to try to help to make this evening special.