Budapest New Year
Celebrate the New Year surrounded by the unforgettable atmosphere of Budapest. Welcome the New Year in an intimate evening of great and delicious food, the possibility of unlimited drinks and live entertainment. Whether you want to enjoy the illuminated background, or simply enjoy the music, there is no better place than one of our river dinner cruises. Our pianists and singers are performing variegated music for You.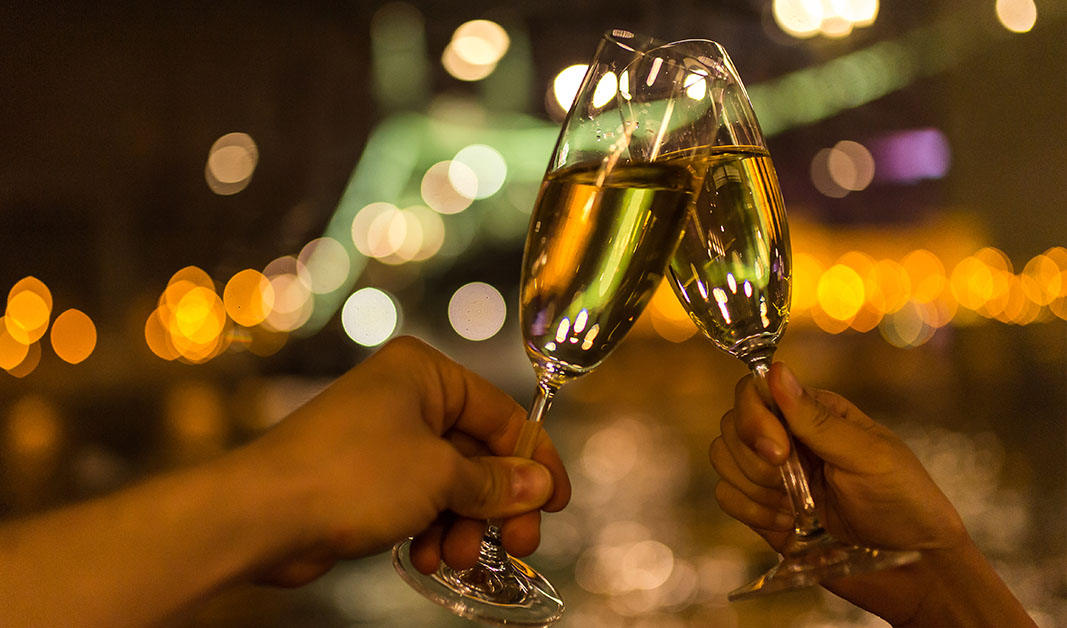 This is the best part of the year. The holidays of December are awaited by lots of people no matter if they are young or older, if they are studying, working or already enjoying their pension. Christmas is the biggest holiday of the year in Christian cultures and right after comes the New Year's Eve, the end of the passing year and the beginning of a new future, a new year full of hope. Usually, Christmas is celebrated within the family, but at NYE no one expects you to stay at home with the family, but on the contrary, it is officially allowed to celebrate with whoever you want to share that moment with.
So even if you wish to spend a wonderful night with your family or with friends - while you celebrate the New Years Eve and welcome the next year-, our Budapest River Cruise is a perfect place to make it memorable.
The night of the Budapest New Year's Eve Cruise is a very special day to say goodbye to the previous year. Our river cruises offer a chance to make this event exclusive, having a stately night.
Superb fine dining dinner on a cruise with a light panorama of Budapest is a good way to relax and listen to live music which will guarantee your entertainment.
Do you wish to have an exclusive, elegant dinner for new years eve? We have the most ideal choice for you and your friends or family members you want to welcome the Budapest new year with.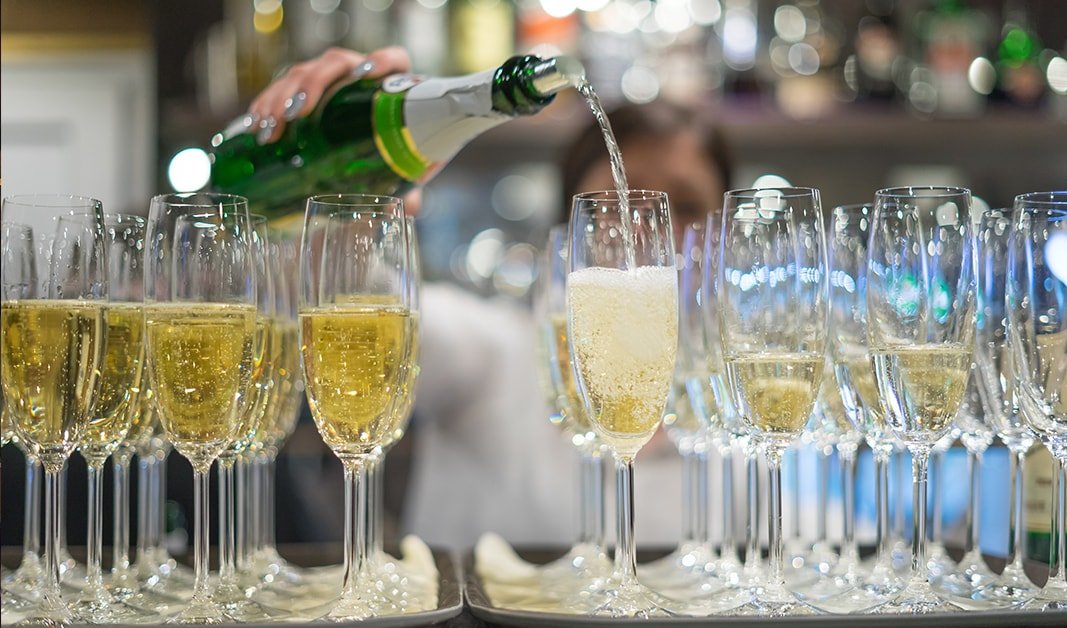 DRINK PACKAGE
Alcoholic drinks
Alcohol free drinks
Quality Hungarian wines
(From wines of different regions e.g.: Villány, Balatonfüred, Noszvaj)
Juice
Sparkling soft drinks
Champagne
(Sweet and dry)
Mineral water
(sparkling and non-sparkling)
Beer
(Staropramen, Borsodi)
Coffe
Tea
What does our drink package include?
We offer two ways of consuming beverages. First of all the classical way, when you choose something from the drink menu even if it is a cocktail or hot tea and you pay only what you have consumed.
The drink package we offer to choose includes unlimited beer and wine consuming during the whole evening as well as champagne, fizzy drinks or hot coffee. You can buy this extension of the ticket now or you can purchase it on board upon arrival as well.
What else do we offer?
Cruising begins with a glass of champagne and to be continued with a 4-course premium dinner while enjoying live piano music.
Each of our guests is awaited by our team and they help you to find your place. Welcome champagne will help you to decide what to choose from the NYE menu and live piano music will entertain during the whole evening.
Our specially selected menu includes a wide range of options to cater to the needs of all of our guests even they prefer vegetarian food or have any type of food intolerance.
At midnight we will great together the new year with another glass of champagne and right after the new year is started we will serve you the traditional Hungarian NYE food to have a little taste of the Budapest New Year's Eve welcoming ceremony.
How can our New Year's Eve Dinner cruise ensure an unforgettable experience for all?
During the cruise we are passing the main points of interests of Budapest, cruise by the famous Danube Embankment and below the central bridges that span Buda and Pest.
There is no better way to spend the last day of the year with our lovers and friends than fantastic Budapest River Cruise with a feeling of freedom and peace. Our professional pianist will help you to calm down and find quiet.
At the stroke of midnight we stop in front of the Hungarian Parliament Building and clink our glasses to welcome the new year.
Do not forget, Tickets are limited!
Can you imagine a better way to say goodbye to the old year?
Our prices for the New Year's Eve Cruise include a 4-course menu and a glass of champagne as a great start to welcome, clinking with another glass of champagne at midnight. Moreover, at midnight lentil soup, stuffed cabbage will be served as an extra.
We would like to make a convenient night for you, so our tickets are available in limited quantity for this night.