Boarding Place
1051 Budapest, Petőfi tér, Dock 11.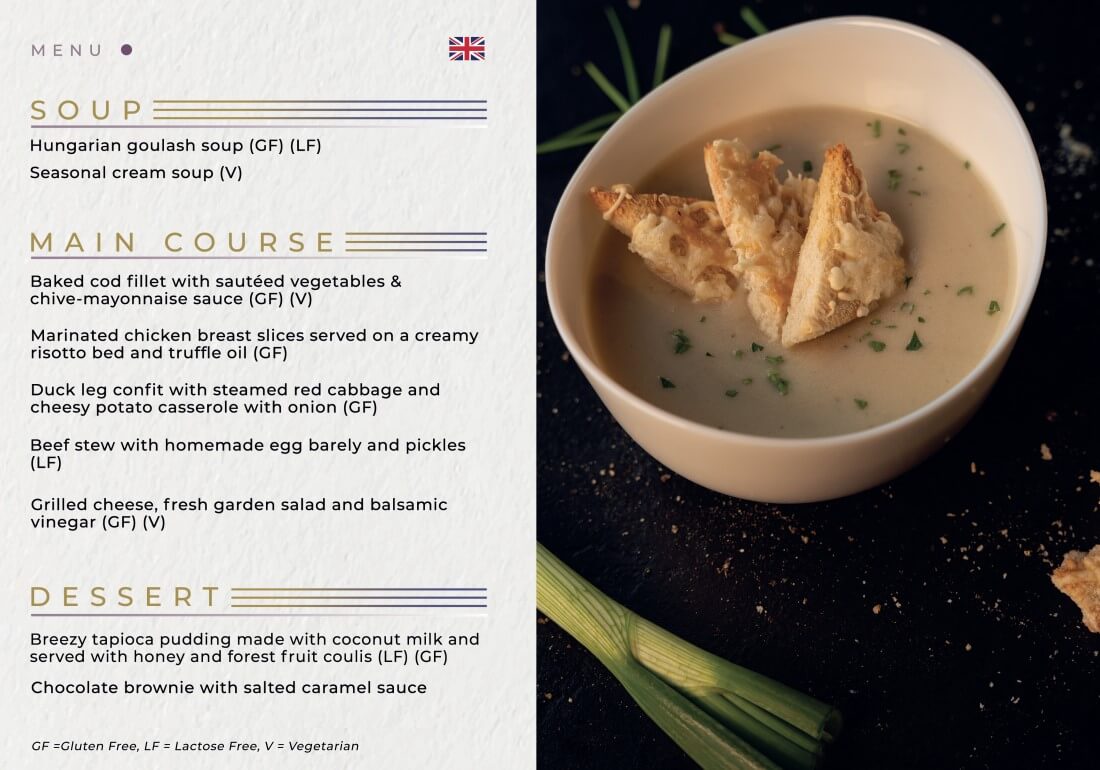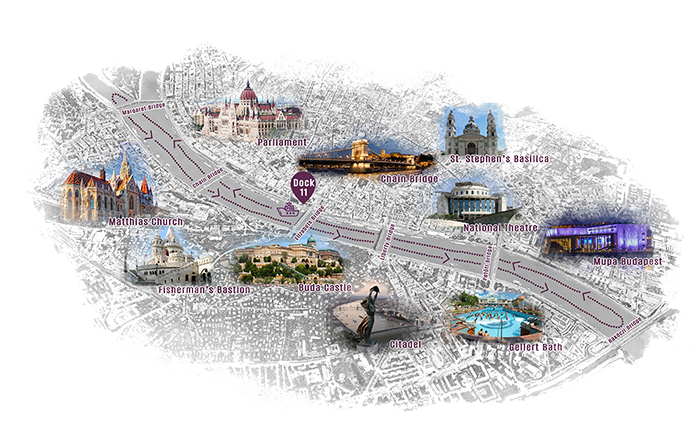 Budapest dinner cruise and folk show
On this Budapest dinner cruise in addition to our enthusiastic band of musicians, folklore dancers dressed in traditional Hungarian costumes guarantee your absolute comfort and diversion. Wine and dine with utter elegance and do not be surprised, that as the evening nears its end, you will start to feel like a local more and more.
Our mission is not only to give you a simple sightseeing programme, but we would like to give you also a life experience, that you can share with your friends after 20 years.
Do not miss this exclusive Budapest dinner cruise and folk show, get on board and savor the moment.
Are you keen for a once-in-a-lifetime dinner in Budapest? A dinner, which is so unique you will tell your children, that the top of the amazing Budapest visit was, when you had the chance to visit the city from the river and had an absolutely amazing view, where you could feel as you would be a part of the mysterious history of this capital?
Join our unique dinner, where you will get all these feelings, in addition to a delicious, 3 or 6 course dinner and great live music with a traditional dance show. Our Folklore Show is waiting for you with an unforgettable experience, with a singer and a violin, with a contrabass, and a cimbalom and with many dancers, who will bring you an unadulterated and authentic Hungarian Folklore atmosphere.
By the way, have you ever heard the sound of a cimbalom? Have you ever listened to music with the sound of a cimbalom? Actually, do you know what a cimbalom is? This stringed instrument is commonly used in the folk music of Central-Eastern Europe. Its trapezoidal wooden body stands on four legs and has metal strings stretched across its table . And how is it played? Usually, the player is sitting in front of the cimbalom and he uses two beaters – more like a "spoon-shaed" wooden hammer, covered with leather- against this metal string.
If you are a music lover, you have to get to know the modern cimbalom that has been invented in Budapest around 1870 and was introduced as an orchestral instrument by Franz Liszt in "Ungarischer Sturmmarsch".

Our operetta and folklore performance-infused Budapest dinner cruise and folk show is the most popular sightseeing opportunity in the city. Not surprisingly, as our activity offers way more than other sightseeing or dinner services.
We offer:
Budapest sightseeing in the sunset
romantic, candlelight dinner
3 or 6-course dinner with the main course of choice (meat, fish or vegetarian options)
up to par operetta performance with the contribution of excellent vocalists
entertaining folklore show with talented dancers
Our Budapest dinner cruise and folk show offers 3 hours o