During your holiday visit all the thermal baths of Budapest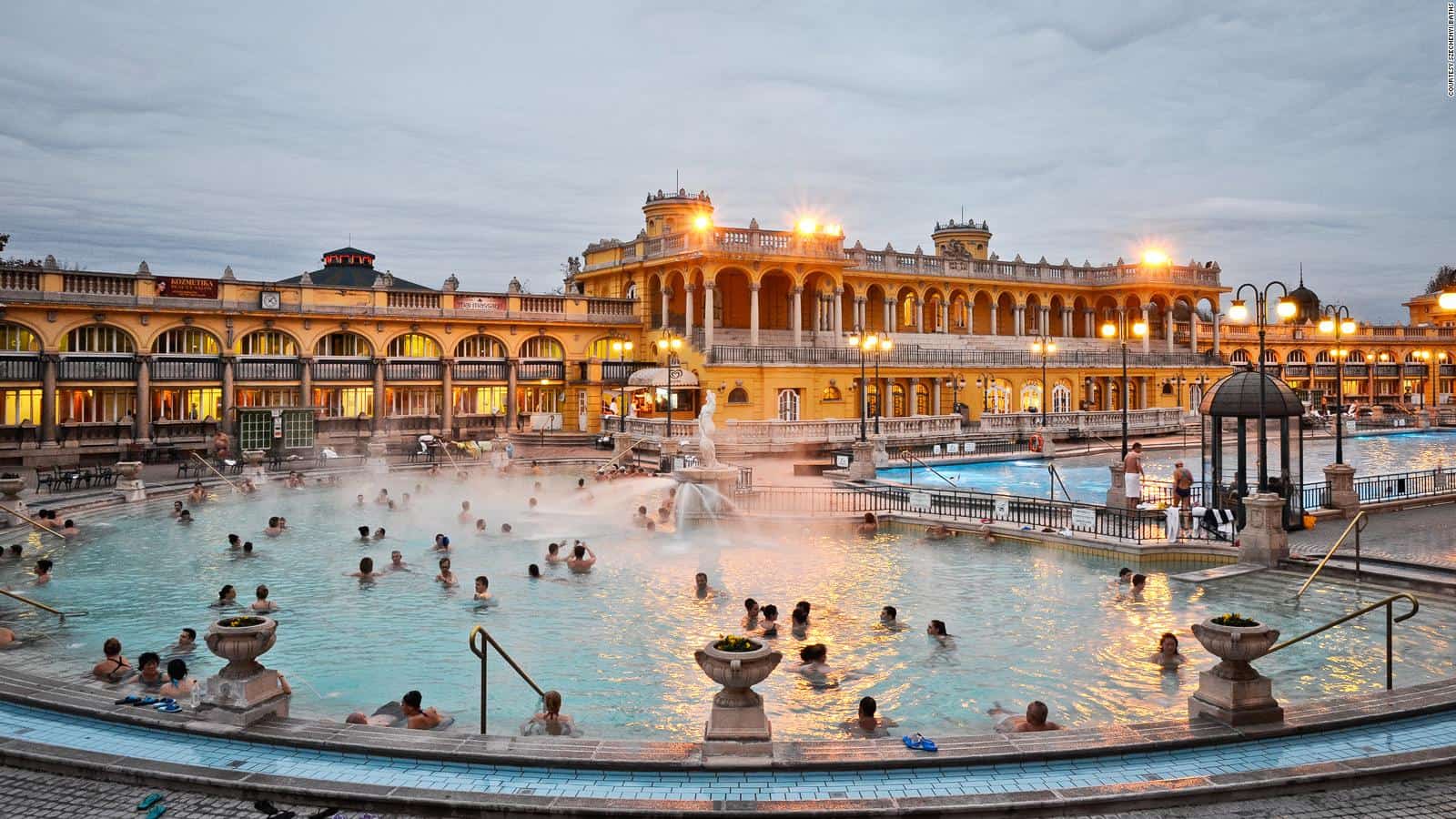 The Hungarian capital city, Budapest, is also named as the Pearl of the Danube, or the Paris of the East and also the City of waters, formerly known as Aquincum by the Romans. How did the last name come from? As a matter of fact, under the city there is a full network of many natural warm springs whose water contains plenty of minerals like calcium, hydrogen-carbonate, magnesium etc. Numerous illnesses can be cured with these natural thermal waters such as spinal deformity, degenerative joint diseases, and chronic arthritis.
During the history the Celts, thereafter the Romans and lastly the Turks all enjoyed the health effects of the thermal spas. Nevertheless, Budapest has not lost its 'spa' fame in the 21st century. It has, by the way, revitalized itself by renovating the old historical building of the baths and offering treatments of modern medicine. Moreover, the bathing culture of Hungarians is quite lively and health-conscious. Every generation finds its most preferable activity in the Budapest thermal spas, whether it is about sports (water sports), medicinal treatment (aqua therapy, massages) or trance spa parties ("sparties") that could mean an extravagant experience.
When you are in town, do not hesitate to visit one of Budapest's stunning thermal baths. Even if you are not a big fan of public bathing, you can find pleasure in it; for example by taking part in a 15-minute guided tour in the beautiful old building or enjoying a relaxing massage or treatment (hydrotherapy, mud therapy) or making new international friends during a cool spa party.
Which is the best bath in Budapest? It is hard to answer. As far as it is concerned, it depends on your demand whether you prefer pampering spa services, a luxurious massage, or you are interested in budget tickets or just want to have a few hours of fun in a bath. Well, if you spend more than 3 days in the city, it is worth visiting a couple of them to make a differentiation.
Let's see a few of popular Thermal baths
Rudas Bath
It opens from Monday to Sunday with night bathing facilities at the weekend. It was built in the 16th century. For a long time only men were allowed to enter the building; nowadays on Tuesdays and weekends women can use the pools and wellness section too. Its most astonishing place is the hot tub on the top of the building which offers a magnificent view of the city.
Gellért Bath
It is Budapest's second most popular bath. It is attached to the Gellért Hotel which has been an art nouveau landmark since 1918. Indoor pools are studded with floor-to-ceiling turquoise tiles which gleam in the incoming sunshine through the windows. A perfect photo on your Instagram platform. It has 8 indoor and 2 outdoor pools and a sauna; the latter two are open all year round.
Széchenyi Bath
Last but not least, let's see the Times Square of thermal baths in Budapest. Just like in New York, Széchenyi Bath accounts for one of the most popular and visited places of the capital city. With its nearly 2 million annual visitors, 15 indoor pools and almost 3000 sqm of water surface, the bath functions as an amusement park rather than a thermal spa. The building itself is also iconic in its Baroque style. The place is also famous for its unforgettable, spectacular night parties.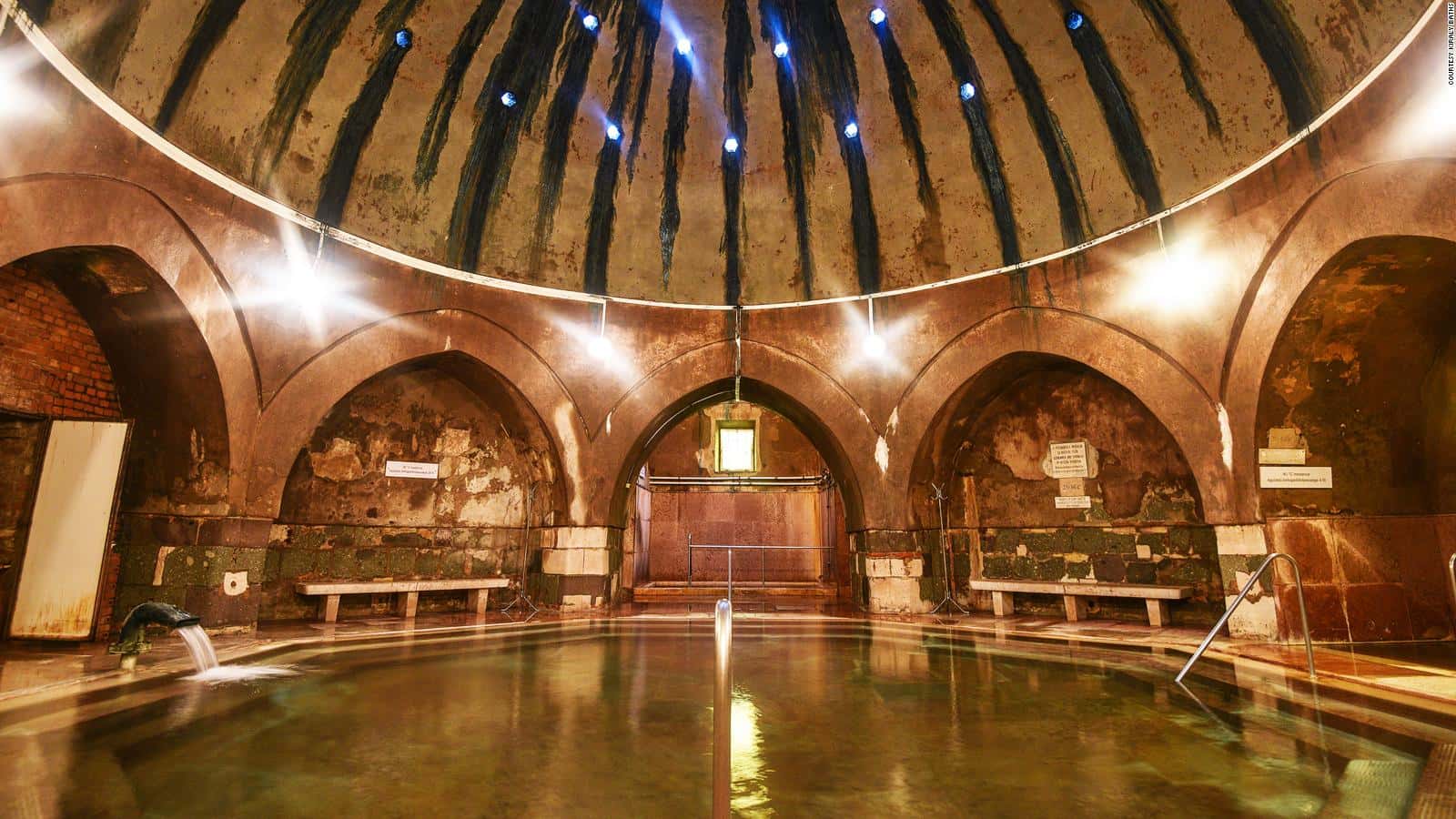 Some useful tips:
Bring a towel, flip-flops and your bikini – that's all you need. Of course, a swim cap is a must in the swimming pools.
Tickets range from €10 to €20 including the price of a small locker.
On the weekend the baths are crammed with people. If you want to avoid the crowd, choose a day from Monday to Thursday.
Nudity is no longer accepted, except for Rudas.
Water temperature is between 30 to 40 degrees Celsius, but there are also cold pools, saunas and steam rooms.
Medicinal services, private baths, massages or pedicure are usually an extra charge. Check prices on the net or by the reception.
All bathhouses, except Király Bath, are accessible by wheelchair.

Strand baths are:
Csillaghegyi
Palatinus
Paskál
Pünkösdfürdői
Római Baths

Thermal baths are:
Gellért Bath
Széchenyi Bath
Lukács Bath
Rudas Bath
Király Bath
Dandár Baths
So what are you waiting for? Jump into your swimsuit and head to one of the great baths and share your memorable experience with your friends.