Hungary is located in the Central Europe surrounded by Slovakia, Austria, Ukraine, Romania, Serbia, Slovenia and Croatia. The capital city of Hungary is Budapest located in the north part of the country. The longest river in Europe – Danube devides Budapest into 2 parts, Buda and Pest. Mayor cities of the country are Debrecen, Pécs, Szeged, Győr and Miskolc.
Balaton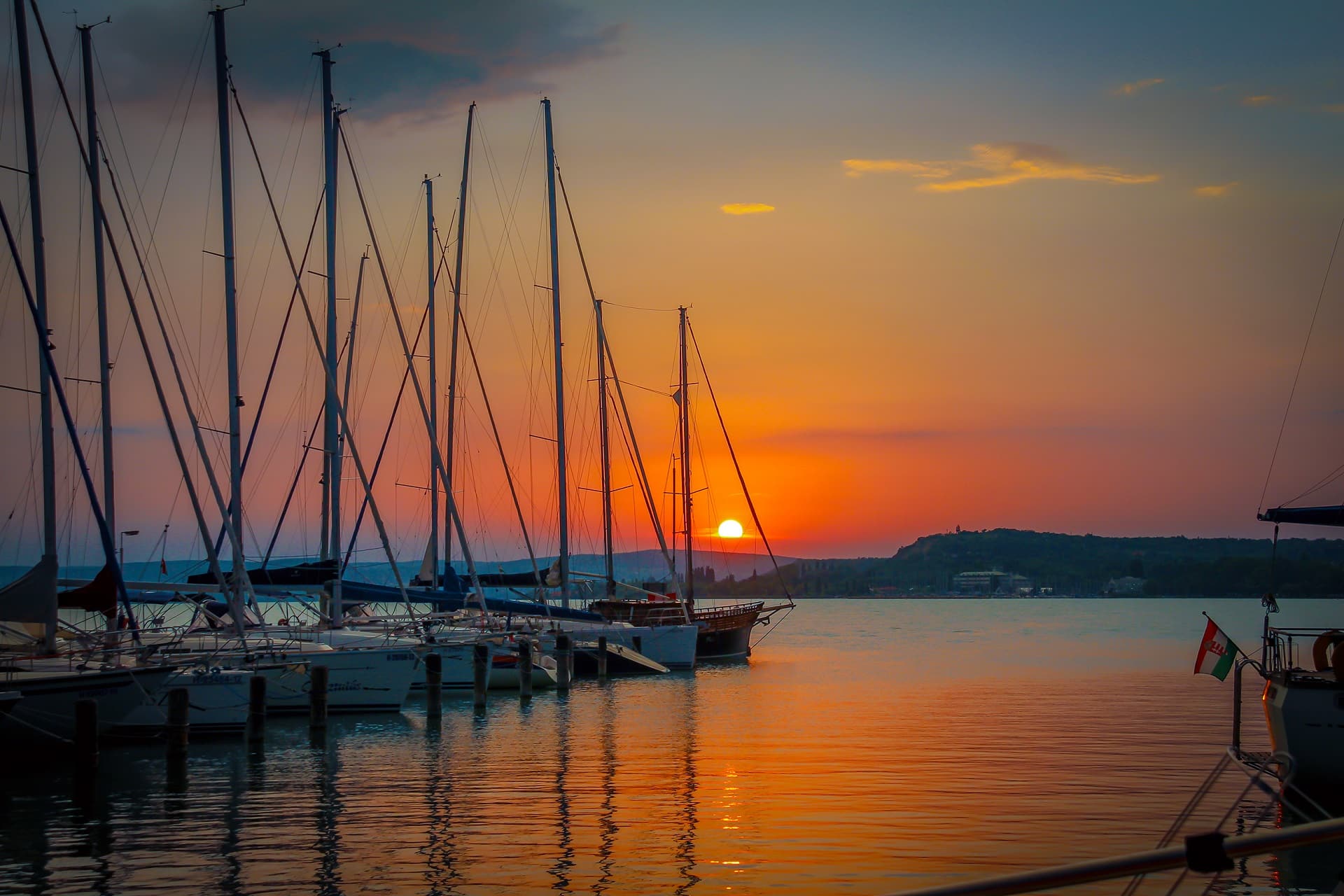 The largest lake of Central Europe is placed just 1-hour drive from Budapest. The lake is an ideal place to drive for a weekend, not only for Hungarians but also prefered by Austrians and Germans, too.
Hévíz
The water of the lake in Hévíz has medicinal qualities. Minerals of the water are believed to help heal rheumatic problems and pains.
Thermal water paradise
Do not forget to pack your swimsuits! All over Hungary, you can find almost 450 spas and thermal baths.The bathing culture of the country comes from the Roman times. The most famous spas are the Széchenyi thermal bath and Rudas thermal bath located in Budapest.
Tokaji Wine
The region of the Tokaji wine is in the north-east part of Hungary, where the wine has been produced since 5th century. French king Louis XIV called the Hungarian Tokaji wine – "the wine of kings". It is a typical dessert wine and its sweetness is measured in a number of puttony.The best quality of Tokaji wine has 6 puttonys.
Addiction to the red powder
The essential part of every food made in Hungary is the well-known paprika powder. Every good housewife has her own special paprika powder from the secret sources. This powder is the base for the Hungarian goulash or the traditional Hungarian fish soup.
The best medicine for everything
If you have a headache or tooth pain you need to drink a shot of palinka and all will be fine. This sentence is one of the most used phrases in the country.
Remember number 96
The formal beginning of the Hungarian state is dated back to 896 with the crowning of Árpád. One of the oldest metro lines in the world was built in Budapest in 1896. No building can be higher in the city center than 96 m.