What should you do in Budapest in October?
Hungary is a centered European country, which means that is has a continental climate, including 4 changing seasons. Autumn is very special in general. Nature changes its colors and prepares for a long sleep before winter. These facts offer fantastic, spectacular and absolutely beautiful views, especially in the mountains or forests. Sunrises and sunsets continue to be amazing, and while it starts getting colder it's just about right so that you're not freezing! Sometimes the temperature doesn't fall below 15 C° so it is ideal to go for a long walk, enjoy nature all around you, have a rest and be free even only for a short time. These trips are the best to move and keep your body fit, enjoy the fresh air or take some photos. Despite the fact that most people don't really like autumn, it has a lot of advantages and offers many fun things to do in Budapest in October. For example, our country is not crowded, full of tourists who want to visit all of the famous sights like in summer.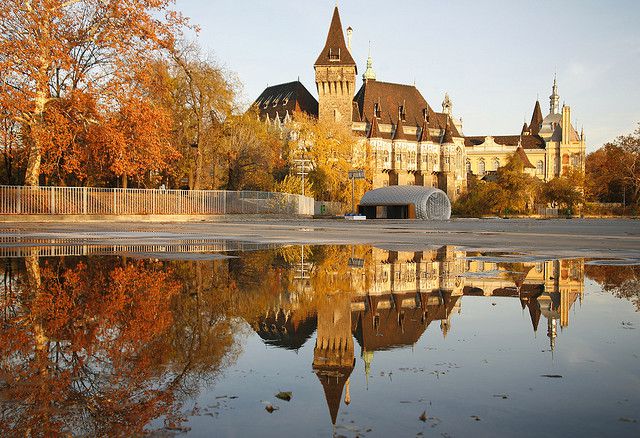 Budapest in October is an absolutely good month to visit Hungary, which offers countless fun things to do, especially in Budapest. As I mentioned before the weather can be enough sunny, cozy and not too warm, which is perfect for sightseeing tours. Although rainy days are common, you may have the chance to choose a sunny and pleasurable day. You have plenty of chances to enjoy what Budapest offers.
Of course, you have to pack different kinds of clothes to be ready for all alternatives. You need some light clothes, as well as boots, pullovers or jackets, and one of the most important things is to have an umbrella in all cases because autumn and spring are generally changeable and incalculable.
Our country is not only good for sight-seeing tours but concrete festivals and programs as well. For example, you have the ability to visit Budapest Autumn festival, which is a very traditional event, consisting of contemporary music, dance, and theatre. Just like in America, Halloween has a great reputation, which means that we have many special Halloween parties all over Budapest, in pubs, on a boat on the Danube, not even mentioned the optional costumes and masks that you have to wear, and these events can be good funs. We also own a full-concert calendar in October where you can check venues for dates you will be there. Pálinka and Sausage festival are also favored by tourists. These take place at Buda Castle, which is a spectacular building. Here you can taste different kinds of flavors, and of course our well-known fruit brandy, which is praised all over the world. Another reason to visit during October is the newly launched chimney cake festival week in October, and this event is aimed to promote spiral shaped cakes and be both fun and delicious. If you really need to have a rest, you can visit Széchenyi Thermal Bath or Lucacs Bath because both of them are liked when the weather starts to change from warm periods into cold days.
An all-time beloved evening program is a Budapest dinner cruise where you can watch the city's main sights from a luxurious catamaran while trying some first-class dishes from Hungarian or other national dishes.
All in all, I would say that not just September and the well-known "vénasszonyok nyara" (Indian summer) can be a good period to visit Hungary. Although it is less warm, October has its own magic to be inviting for all people. If you are an art lover you can choose from distinct kinds of art festivals, concerts or theatrical performances. If you are a party-lover you will have the possibility to have a big Halloween party, but if you are mainly interested in culinary experiences you should choose foodie events, and tasting famous chasers.