About Hungarian People
10 Things to know about people of Hungary
If you travel to a foreign country, you don't visit only the sights – but actually the nation itself, too. So let's see some major tasks about Hungarian people and their country!

1. Hungarian history
There were some tragic episodes which can explain the legendary Hungarian pessimism. However, we can mention glorious moments, too, and there were lots of heroic characters in the history of the country. Hungarians have always loved freedom, and there were several, smaller and larger fights for it during the centuries. The best-known ones were in the 18th century led by Ferenc Rákóczi and in 1848/49; both of them were against the actual Habsburg emperor. In 1956, Hungarians fought against the Communist regime.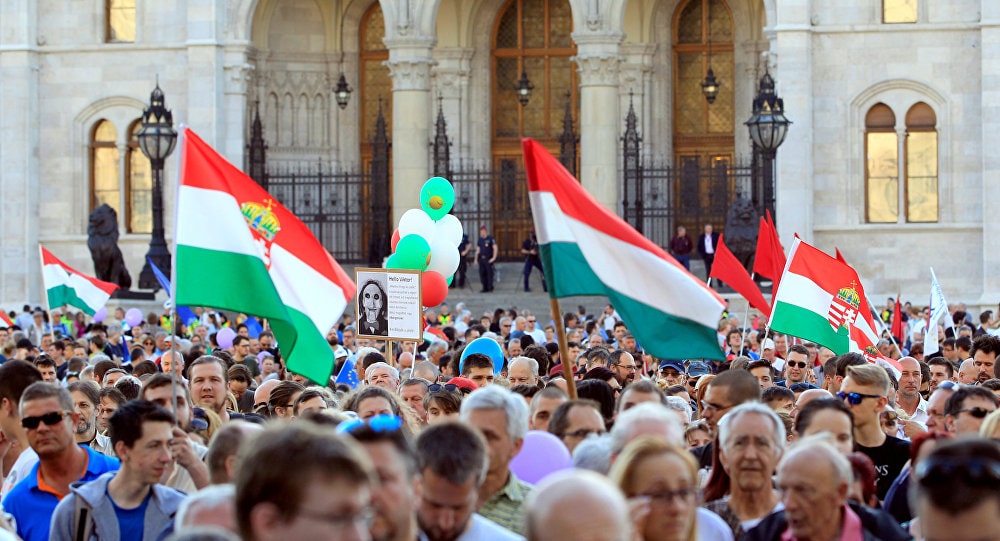 2. Are Hungarians really pessimistic?
It's an old stereotype, and many Hungarians are really afraid of the future. However, in everyday life, it's probably not true. Lots of foreign people who know Hungarians personally say that they've got a good sense of humour. They're good at self-irony, too – and it can help a lot in the more dicey situations!

3. Hungarian cuisine
(The most interesting part) Anyone who have ever tasted the typical Hungarian dishes, probably have found them spicy and hot, because they contain usually much red paprika. Despite that, lots of foreign people like Hungarian cuisine. Fortunately, many restaurants use spices only in a moderate way, and on the table, you can find pepper or red pepper, so – if you want – you can put some extra seasons into your dish. Another common stereotype claims that most of these courses are fatty. Well, there can be some truth in the topic, but nowadays most chefs try to use less fat (e.g. they prefer oil) and apply modern, healthier cooking methods while they serve the original tastes. So let's try Hungarian cuisine without any worries! Goulash, fish soup or Gundel pancake are must-have dishes.

4. Helpful men and beautiful women
Some foreigners claim that Hungarian people are helpful, and – especially youngsters – are open-minded. On the other hand, sometimes they can be meddlesome. Most of them are impulsive – so you'll probably immediately know if they are happy or not. Men in Hungary (especially in Budapest) are polite; a man who holds the door for a woman is not a rare phenomenon. And, as an extra note: Hungarian women are among the most beautiful women in the world!

5. Let's go party!
Hungarian people can junket very well – and they do this, whenever they can. In summer, there are many music and other festivals. They're always crowded and attract not only youngsters. Especially – but not exclusively – young adults like going to pubs or discos at the weekends. These companies of friends are usually cheerful, and they seem to never get tired! Weddings and other major family events are also excellent examples. In most 'western' countries, weddings end late at night, but in Hungary, most guests dance happily much after midnight!

6. What can we do in Hungary?
There are several historical cities with lots of imposing buildings and museums, and little villages which serves the folk culture (e.g. Hollókő), so you will easily find cultural programs. The country is also rich in magnificent natural values: you can have a trip in the hills, visit a wood or enjoy the beach on the Balaton. Cruises on the River Danube are also common programs; they alloy the cultural elements and the feeling of nature.

7. Dressing
Older people don't use lots of colors, but the youngsters' style is refreshingly various and multicolored, especially in Budapest. And the way of female dressing is absolutely not prudish – for the best joy of men.

8. What about drinks? Wine or beer? How much is the beer in Budapest?
Hungarian wines are famous all over the world. Probably Tokaj wine is the best-known. It's white wine and, as the French king, XIV Louis said, "it's the kings of wines and the wines of kings". Among red wines, we must mention 'Egri Bikaver'. However, Hungarian people also love beers, both national and foreign ones. So how much is the beer in Budapest? There are fancy pubs which sell beer (and any other drinks) rather expensive, but you can find not too fashionable but still good places which provide good quality at an affordable price, even for around 1 euro.


9. Hungarian culture
It's quite various, so introducing this culture in a few words is an impossible plan. Anyway, folk dance and music is recommended for every tourist. It shows a wide range of emotions, and improvising has a great part in it.

10. What should be avoided?
Politics! Most of Hungarians have strong views of politics, and they won't change their mind whatever you say. So this topic can lead to fruitless arguments.
And, finally, a fun fact: yes, we know that 'Hungary' and 'hungry' sounds really similar. But hearing this for the umpteen hundred times is a little bit boring.


Would you like to know more about Hungarians?

Join our Budapest Cruise with Hungarian Folklore and Operetta Show, if you are looking for a uniquely special, entertaining and yet cultural evening! A truly outstanding experience, as we offer more than a simple dinner on a sightseeing cruise ship. We evoke the traditions of Hungarian culture in a spectacular, high-class performance.