The best ruin bars in Budapest to visit during your holiday
Why are these places so special?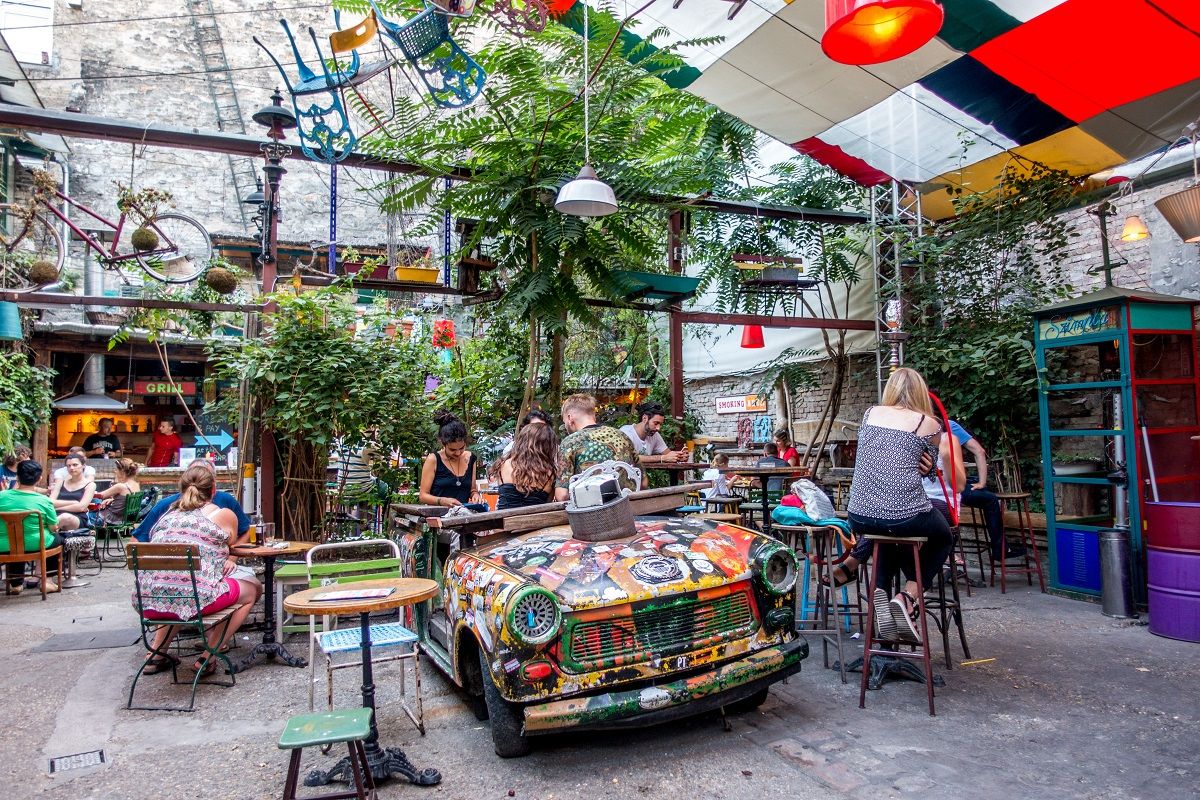 Actually, they are pubs but you shouldn't expect an elegant milieu. These bars can be found in old buildings which seems to be ruined. Furniture and decoration such as old toys, bikes or photos seem to be from the '60s and '70s. However, not everything is old here! For example, flash and modern paintings can be found on the walls of several ruin bars and guests usually love them. If you hear that a place was designed by Babos Bertalan (Zsili) and his group, visit it at all events! The environment will surely be perfect and cool. First of all, we can mention ruin bars called Csendes or Púder. In Hungary, they may be the most common among university students but foreign tourists also visit them quite often.
The oldest ruin bar: Szimpla kert
The Szimpla (Simple) has this proud title. Here you can enjoy cultural events without the rules of a more elegant institution. This ruin bar gives a home for great exhibitions and jazz or folk concerts. Are you longing for some pleasant programs with your partner or friends on Sunday but you have children? Szimpla offers a simple solution for your trouble as you can leave your children in a separated and safe corner where they can play. Do you love delicious food and drink of the place and you would like to enjoy them also at home? You can easily do that if you buy them in the little nice shop opposite the ruin bar.
Party hard!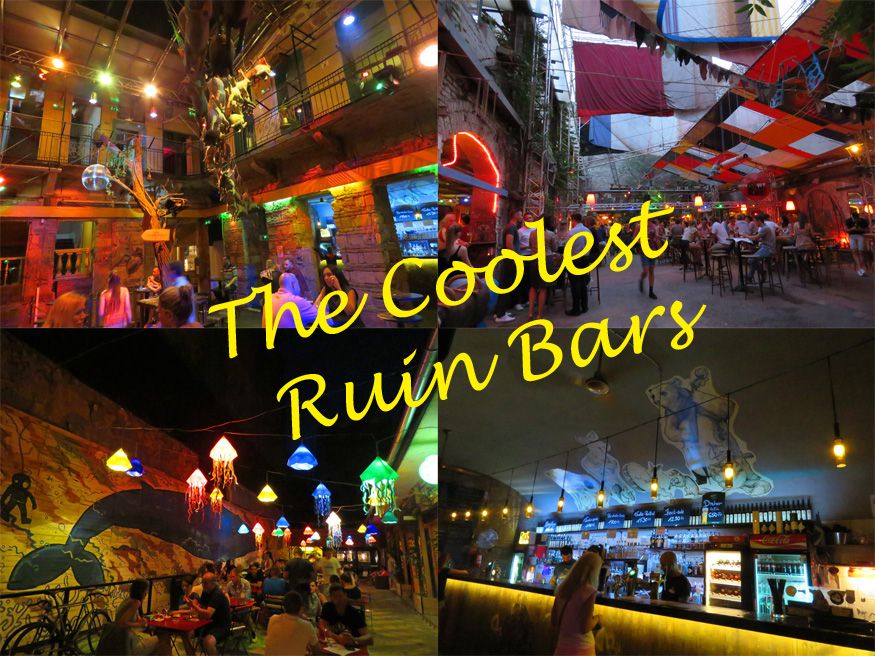 If you feel like the king of nightlife, choose Instant or Corvin Club! Instant reached international fame because it is mentioned among the best ruin bars in Budapest in an article published by The Times in 2016. It is a huge place but you do not need to be worry – getting lost here is a unique experience. Do you often end the party at dawn? If so, this pub is an excellent choice as it is open until 6:00 in the morning. Moreover, it provides little and separated rooms where you can relax for a while before going home or work.
Would you like to prove your fellows that you can withstand alcohol the best among them? Go to the Mazel Tov where you have the chance to taste 17 types of firewater. Well, we believe that you are a tough guy but we recommend not to try all of them at one night!
Do you feel sometimes 'shopalcoholic'?
If you would like to obtain some new whatnots, maybe don't think of pubs at first. However, in a few ruin bars Budapest, you can spend your money not only on good food and drink but also on some quite cool goods and chattels! For example, Racskert sells vintage clothes or cosmetics products, too. Moreover, you can enjoy folk music during the shopping there. Even Szimpla offers facilities like that. It organizes a flea market for bikers every month. Anyway, we could mention Ankert or Schatzi Dress&Bar, too.
The king of brilliant breakfasts: Most (Now)
Do you think a great brunch is important and do you also have enough time to enjoy it? If so, you mustn't miss the Most! Besides breakfast, it provides a lunch menu, too. The range of dishes is pleasantly wide: you can taste Indian food, hamburgers, or treasures of the Hungarian and international cuisine. Besides your meal, we recommend refreshing cocktails and high-quality wines. After a good brunch or lunch there, you will surely cope with the challenges of the (rest of the) day successfully.
The coziest place: Liebling
If you would like to let the environment enchant you, choose Liebling! This German name means "favorite one", and this pub absolutely deserves this honorific title. Among Budapest ruin bars, the Liebling has the nicest roof terrace.
A cool center of culture: Gólya (Stork)
Gólya offers multiple cultural facilities. You can enjoy there film nights but you also have a chance to meet with your favorite Hungarian writers or poets. They often organize exhibitions, too. As an extra service, it has an interior garden from which further doors open into further rooms.