Budapest offers a wide variety of attractions for you during your Budapest vacation. Hungarian people like to say, that 1 week is not enough to discover Budapest – but if you stay for 1 year then maybe you will manage it. Sadly there are cases, when people have the chance to visit Budapest, but only for a really short time, for example, for 3 days.
Well, to make the most of this 3 days in Budapest, we collected a short list of the most essentials you have to visit while spending your holiday in Budapest.
Budapest has been announced as the winner of European Best Destination 2019, so it is wort to visit this city if you have never been there so far. At least take a long weekend to get a little taste of the feeling of this beautiful capital. 3 days are not enough to learn everything about Budapest, but enough to get the feeling you want to come back again.
So again, here you will find a list of the most important historical sights, which are mostly part of the UNESCO World Heritage:

Budapest Parliament
The Parliament of Budapest is the 3rd largest parliament in Europe and it is considered one of the most important symbols of Budapest.
The materials were used for the Building are mainly originating from Hungary. An exception is the eight monumental granite columns, which stand at the huge staircase. These are from Sweden. Why are they important and unique? There are only 12 of these columns worldwide and the other 4 of these columns are in the Parliament House of London.
The monumental castle on the Buda side of the capital is the largest building in Hungary. Today, it serves as a museum for visitors and often offers space for well-known artists, such as the temporary exhibition by Frida Kahlo. You can reach the castle with the funicular railway that climbs up from Clark Àdam Square or you can take a nice walk up while taking pictures of the beautiful view.
Matthias Church
This church (in Hungarian called Mátyás-templom) is a Roman Catholic church, which is located in the castle district on the Buda side and was rebuilt several times until it acquired its present-day style. Among other things, the coronation of the couple Franz Joseph I and Sissi (Elisabeth) took place here as well, so sometimes this church is called the "Coronation Church"
Fishermen's Bastion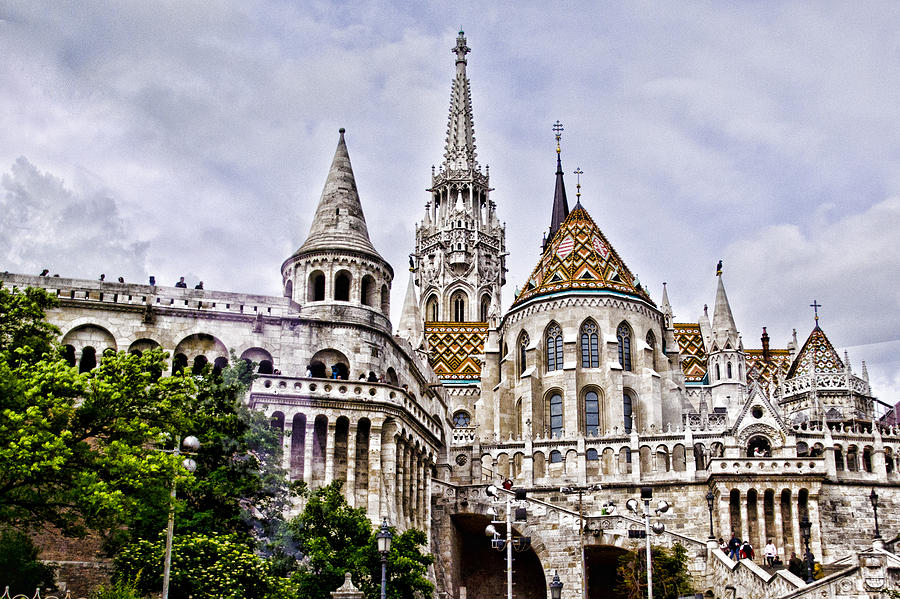 Where the Fishermen's Bastion takes place today was the fish market in the Middle Ages, from this the building got its name. The building offers a breathtaking view of the city of Budapest, which inspired a lot of artists and music videos, photo portfolios have been created here. This building was created for the millennial celebrations of the Hungarian Conquest.
The best thing to do in Budapest With Kids?
Budapest is a completely family friendly and child-friendly city so you can visit it with your whole family. We strongly recommend You visiting the City Park first of all, as the zoo and the Great Circus can be found next to each other, which offers a super 1-day program for you all. And if you get tired of walking around in the city center, get on a sightseeing vehicle, such as a Budapest river cruise for example, and a super sailing experience. Children are guaranteed to enjoy the cruise.
Why do tourists love to discover Budapest? Because of the city center, so the old town full of unique buildings and attractions extends over a large area with great distances. On foot, by cycling, taking a bus or a Budapest sightseeing cruise, it can be exhausting to discover the sights of Budapest. It is worthwhile to make a city tour with a Hopp-on Hop-off bus, as well as a boat trip on the Danube, since there are cruises they offer street food options – like our booze cruise with pizza and unlimited beer – so you can have a break in your walking tour and enjoy the lunch on board.