Buda Castle, Budapest Castle District
The Castle District has received its name from the Buda Castle. This region has a significant role in the cultural life of the Hungarian capital city and it's also one of the most popular areas for tourists. Here you can find several medieval memories and other houses from the 17. and 18. centuries. Of course, the most famous building is the castle which became the part of the World Heritage in 1987.
Under the ground, there is an extensive system of caves and cellars which was used as a hospital and storage by the Hungarian and German army in the 2nd World War. It can be visited even nowadays.
Besides the Castle, we recommend other sights such as the Fisherman's Bastion or the Mathias Church. This imposing Roman Catholic church was originally designed in Romanesque style but in the 14th century, it was rebuilt in Gothic style. The Fisherman's Bastion represents Eclecticism. It was built to celebrate the millennium of the Hungarian Conquest at the end of the 19th century but it was unexpectedly beloved and popular so it became a permanent sight.
History of the Castle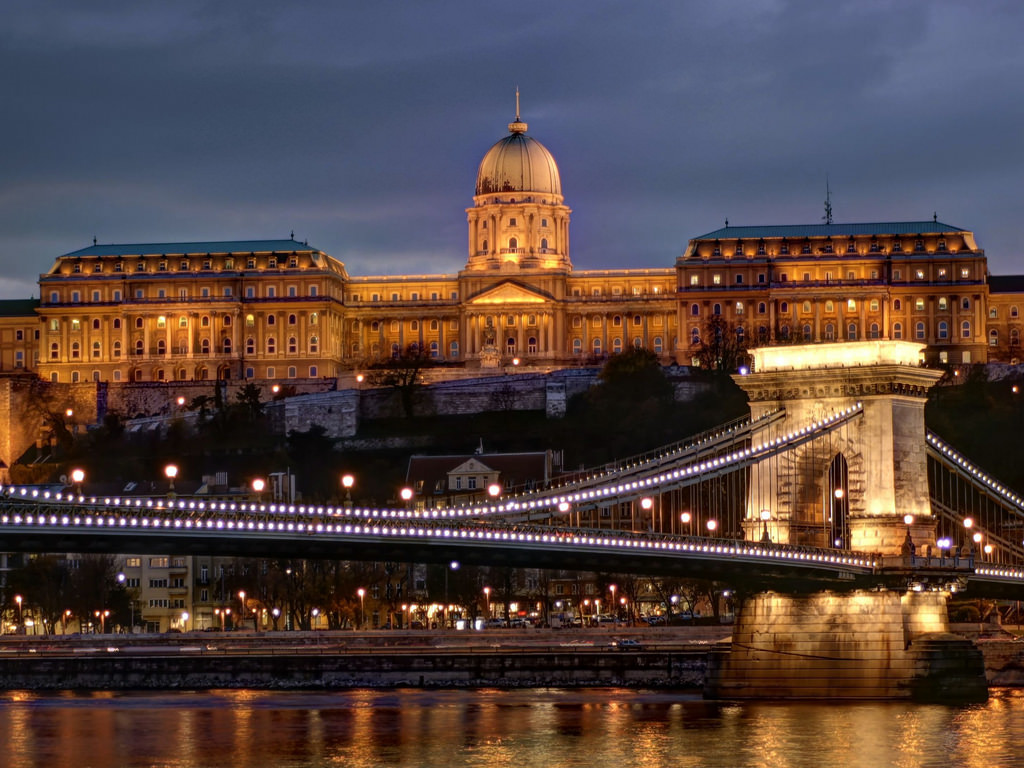 The castle is a wonderful item of the Budapest architecture. The predecessor of it was built after the Tatar invasion. The castle lived its golden age in the 14th and 15th century. At that time, talented kings reigned in Hungary and they all made their seat city more and more amazing. They mostly came from important European royal families such as Anjou or Luxemburg. However, we mustn't forget Mathias Hunyadi: the son of a famous soldier who fought against the Turkish. With his second wife who came from Italy, several artists and scientists arrived in Hungary. They brought the Renaissance style into fashion. Mathias' famous library called Bibliotheca Corviniana was also founded at that time. Unfortunately, this doesn't exist now; only a few 'corvinas' survided the centuries. The castle represented these kings' power and richness.
The age of the Turkish invasion and much later the second world war caused the most damages to the building. In January and February 1945, the castle itself was a theatre of war. It was renovated in the middle of the 20th century in Baroque style.
Despite the multiple renovations, some parts of the castle have remained nearly in their medieval forms such as the Mace Tower which lower part is original and the Great Rondella. Both of them are characteristic items of the panorama of Budapest. A gate, which leads to the rondella, was called Szoluk ('panting') by the Turkish because they found the route too steep.
There are many courts in the building; probably the Courts of Lions is the best-known. Its gate is served by two stone lions. In summer, Castle Concerts are organized there; actually, it's a selection from the best operettas. Besides the cultural programs, the Castle offers a site for multiple gastronomy festivals such as Wine Festival.
If you visit the Castle, don't miss the statues which are worth seeing. The most famous is the statue of Savoyai who had a great role in the re-occupying of Hungary from the Turkish. However, there are less bellicose items, too, such as the Fishing boy.
Two museums and a library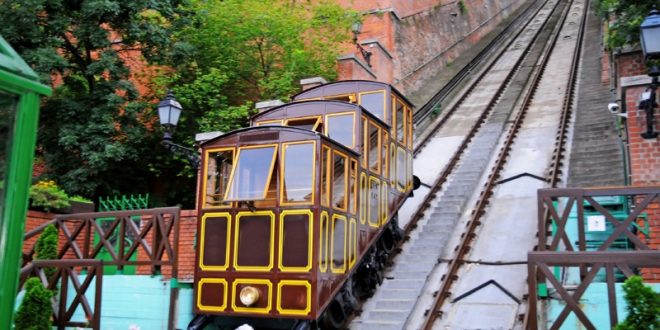 The castle provides a home for three significant cultural institutes. The National Széchenyi Library is the main library of Hungary. It was founded by Ferenc Széchényi who offered his own collection of books for the nation. (He was the father of István Széchenyi for whom we can thank the Chain Bridge.) If you're interested in painting, don't miss the Hungarian National Gallery where you can adore the paintings of the most important Hungarian artists. The Budapest Historical Museum exhibits memories from the glorious and tragic periods of Budapest history.
Castle Hill Funicular ('Sikló')
If you don't prefer stairs, choose this funicular railway. It travels from the Adam Clark Square to the Castle. The idea of it originates from Ödön Széchenyi and it was opened in 1870. As you've reached the upper station, you'll see a statue of a huge carnivorous bird called turul. The turul had a great role in the myths of the pagan Hungarians at the time of the Conquest.