Budapest in May
If you want to avoid the huge crowds of summer tourists but still enjoy the pleasant spring weather, then May is the best month to visit the Hungarian capital. There are many fun things to do in Budapest, especially in the breezy open-air; so choose some from the below handpicked list depending on your mood.
May Day in Budapest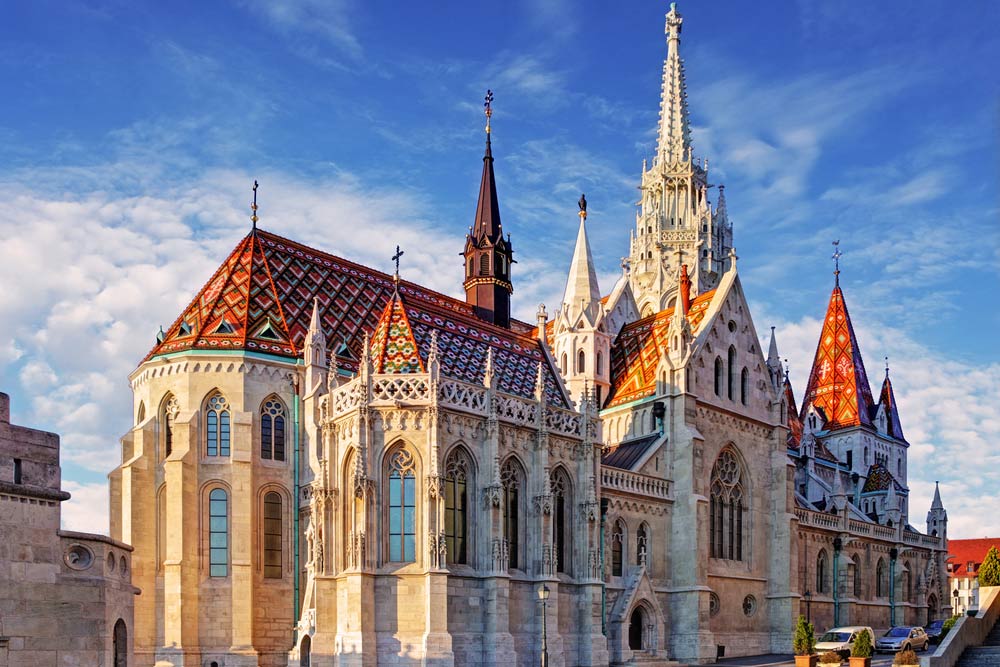 May 1st, the International Day of Labor, is a bank holiday in Hungary. Despite this factor, all service-related places like museums or baths are open in Budapest. As far as it is concerned, this day is used to be a major holiday of the Communist Party. Nowadays it has become rather a family day with countless festivals and programs, most of them are even free of charge. The greatest event of all is the Big Race or Nagy Futam car show from Városháza Park to Oktogon. Such famous Formula 1 car drivers will come to the Hungarian capital this time like Daniel Ricciardo or Valteri Bottas; but WTCC fans will not be disappointed either. Furthermore, you can watch a pretty spectacular air show over the Danube performed among others a famous Hungarian acrobatic flight pilot, Péter Besenyei.
Outdoor activities Budapest in May
If this is your first time here, and you are keen on fun things to do in Budapest, view the city on a Segway tour. Or if you want to see a breathtaking panorama of the city, book a ticket for a Buda Castle guided tour. As shopping is concerned, take part in a guided Market Hall Tour to taste some traditional specialties such as lángos, hurka etc. Or admire Budapest at night on a Budapest Dinner cruise where the evening could not end without seeing the most important buildings of Budapest meanwhile being served with mouth-watering dinner accompanied with live music.
Outdoor programs include numerous concerts organized in the St. Stephen Basilica, Matthias Church or the Palace of Arts where classical music is played.
For sport lovers Margaret Island is recommended with many activities, such as jogging, playing tennis, football, swimming; for couples there is a romantic walkway, for children a small zoo and a playground guarantee lots of fun.



Festivals & parties
With the arrival of May, the festival season also commences with many fun things to do in Budapest. Let's look at a few ones. Firstly, Gourmet Festival Budapest – if you are a foodie, this is your place to go. Here visitors can taste handmade cheese, craft beers, jams, honey and quality house wines.
Have you ever heard of the world-famous Hungarian goose liver? If yes, now the time has arrived to try it. If not, then the same refers to you. Visit the so called Foie Gras Festival Budapest in the Buda Castle Royal Palace.
Or you are rather interested in the Eastern and Central European arts? Then do not miss the Antique and Modern Art Street Afternoon in which dozens of antique and art galleries take part by offering several concerts, presentations and guided tours.
An underground and alternative cartoon festival, the International Comic Book Festival, is also a great event in Budapest.
Szekler Festival focusing on the Székhely's heritage is held in the Millenaris Park. Székelys are Hungarian people who live as an ethnic group in certain parts of Romania.
Regardless you are young or old, fantastic parties are waiting for you. Having a party in the famous Széchenyi Bath is a special and unique experience; not to mention the Budapest Booze Cruise, which could be a perfect pre-party for a night out.
As you see the city of Budapest never stops. You can choose from a wide range of opportunities and events. Do not hesitate; experience the unforgettable spirit of Budapest.