The winter holidays are over and you are wondering where to go instead of the Christmas market in Budapest. We have some good ideas about things to do in Budapest during the winter vacation.
1. Skate on Europe's Largest Outdoor Ice Rink
Among Budapest's many seasonal draws is Europe's largest outdoor ice skating rink (the Műjégpálya). Set on the fringes of the massive City Park, overlooking Vajdahunyad Castle (and round the corner from Szechnyi thermal bath) there are fewer prettier spots in the world to double-salchow. Skates can be rented on the spot and prices are very reasonable.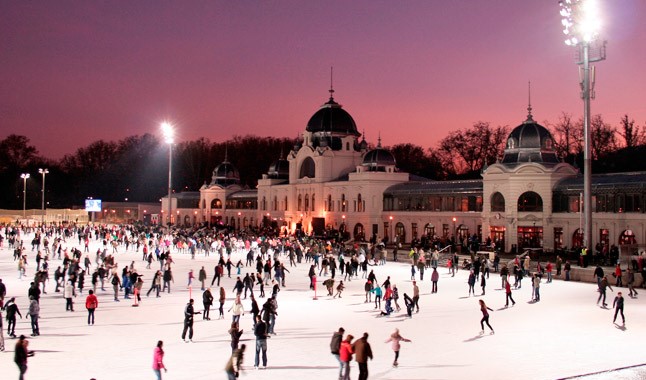 2. Enjoy a steamy soak in a outdoor thermal bath
Budapest is famous for its thermal baths where you can relax and heal in the hot pools fed by natural springs rich in mineral elements.The thermal bath houses all over the city are best enjoyed in cold weather. While you still have to endure the chilly air to actually get from the changing rooms to the warm water, the pay off is worth it. There isn't much that can trump soaking in 39°C water as steam rises off of the surface. When you visit, make sure you don't make plans for later that day. Once you're in the water, you won't want to leave.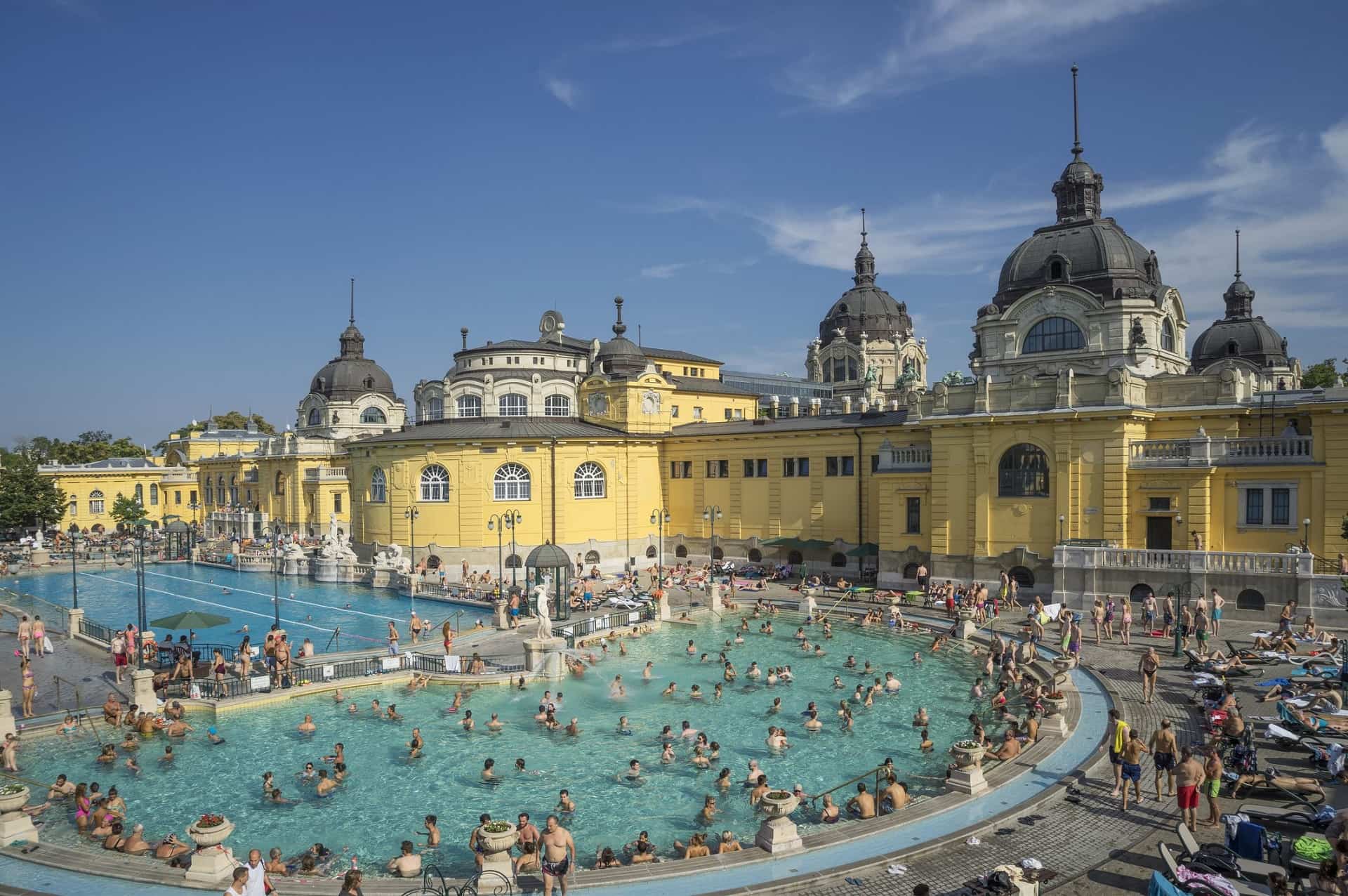 3. Crawl the Ruin Pubs
It's never difficult to find a reason to crawl Budapest's collection of unique, friendly, often-crazy, never-boring Ruin Pubs. When it's freezing outside though and you're sipping on a boozy drink, they feel even more welcoming. An added bonus is that there's typically no dress code, so you can wear as many woolly garments as you like and there's no risk of getting cold as you move between venues.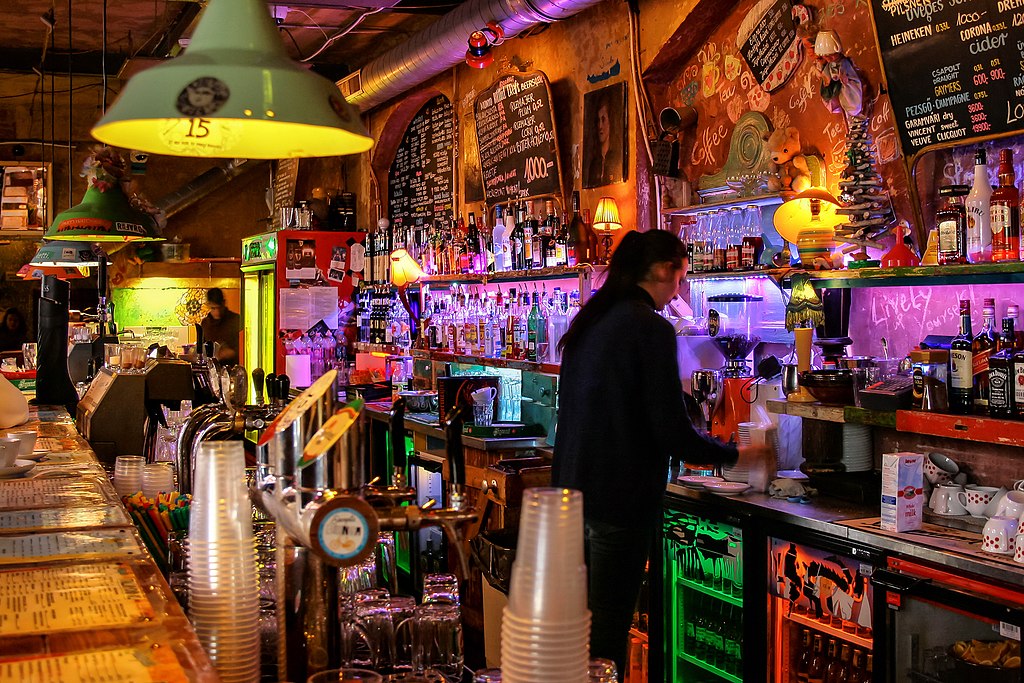 4. Enjoy a historical Coffee houses
While in summer you might stop in for a quick iced coffee before dashing back out to the sunshine, winter provides a perfect excuse to languish in one of Budapest's many grand cafes. Coffee culture is thought to have begun in the 1700s during the Turkish invasion, and went on to thrive at the time of the Austro-Hungarian Empire. Consequently, there are a number of Viennese-style cafes complete with turn-of-the-century opulence and local quirks that extend to the menu. In many coffee houses you can hear stories about writers who came by, spend their day in the Café and wrote a book or a poem.
Our coffee house suggestions:
Café New York (on the "Erzsébet körút')
Café Gerbeaud (on 'Vörösmarty tér')
Café Central (not far from the 'Ferenciek tere')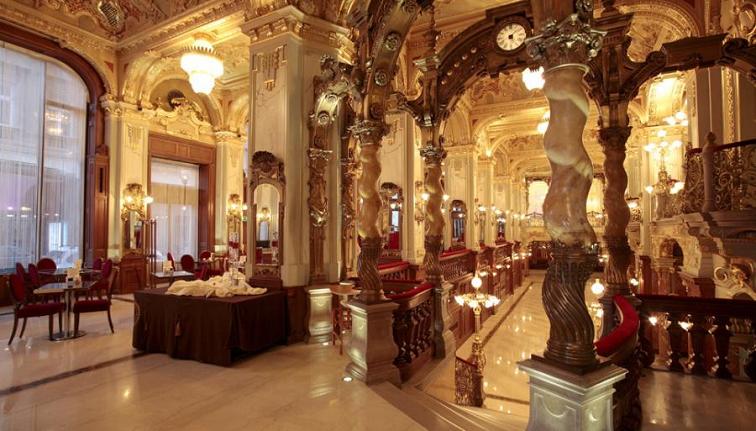 5. Walking in Normafa
The temperature in the next couple of days will rise above 10 degrees of Celsius. The most beautiful sights of Budapest will be clearly visible from any of the Buda hilltops. We can recommend you to get a bus 21A from Széll Kálmán tér and have a ride to Normafa. There are little shops where you can warm up yourself with a hot tea or a mulled wine. You can have a traditional Hungarian lángos with all extras for less than 500 Huf. While walking on Normafa, you will get the amazing views to both sides of the river Danube.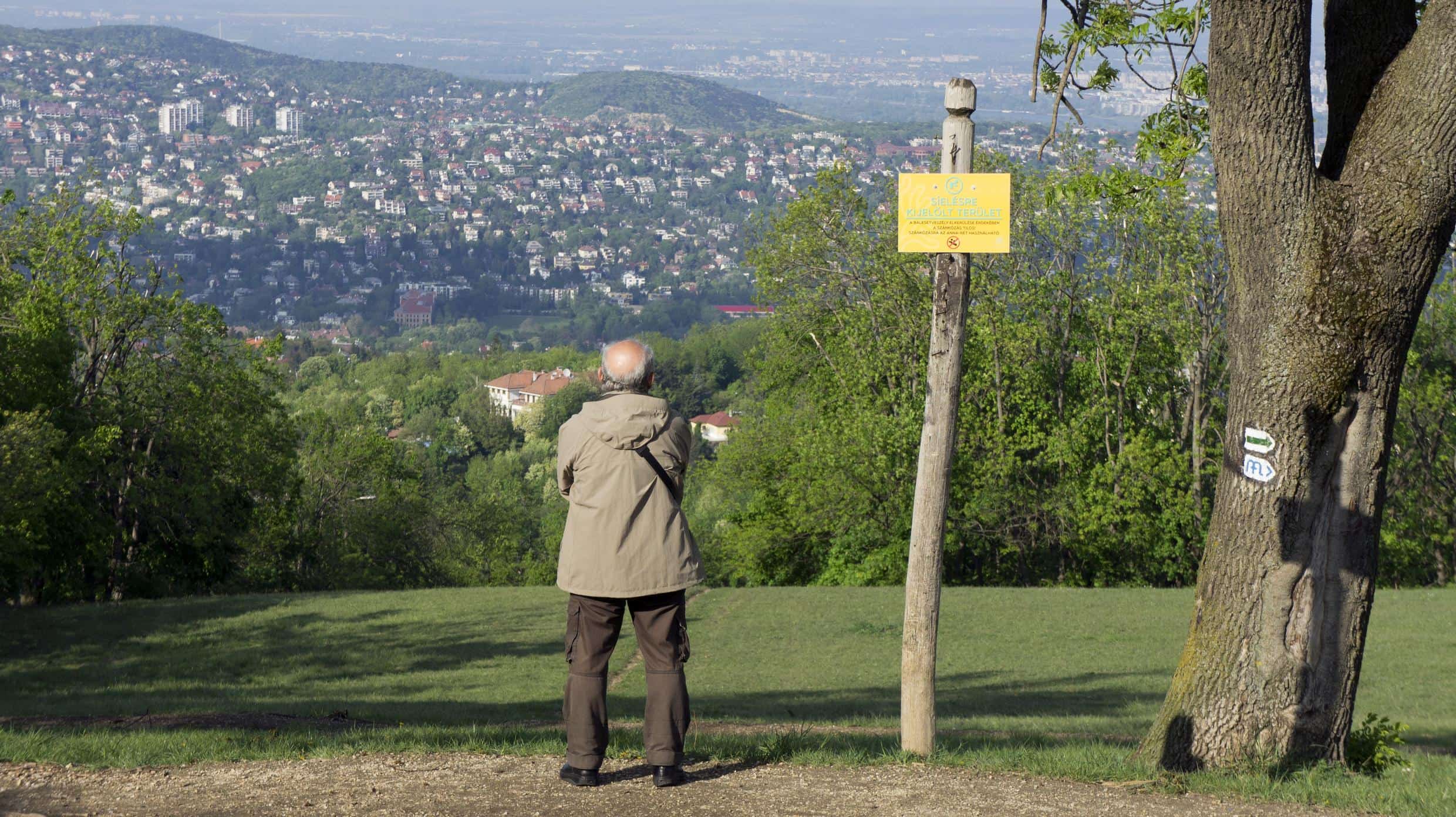 6. Take a Sightseeing cruise and explore the hungarian folklore
As an afternoon relax and a pint of beer join the wonderful sightseeing cruise at Silverline Cruises from 13:00 until 21:00 departing from dock 11 – near to Elisabeth bridge. Many kinds of Hungarian street food is available on board. Audio-guided boat trip in the capital city is a must in Budapest.
If you also would like to have a fantastic dinner try the >> Budapest Danube cruise with folklore and operetta show << .