Things to do in Budapest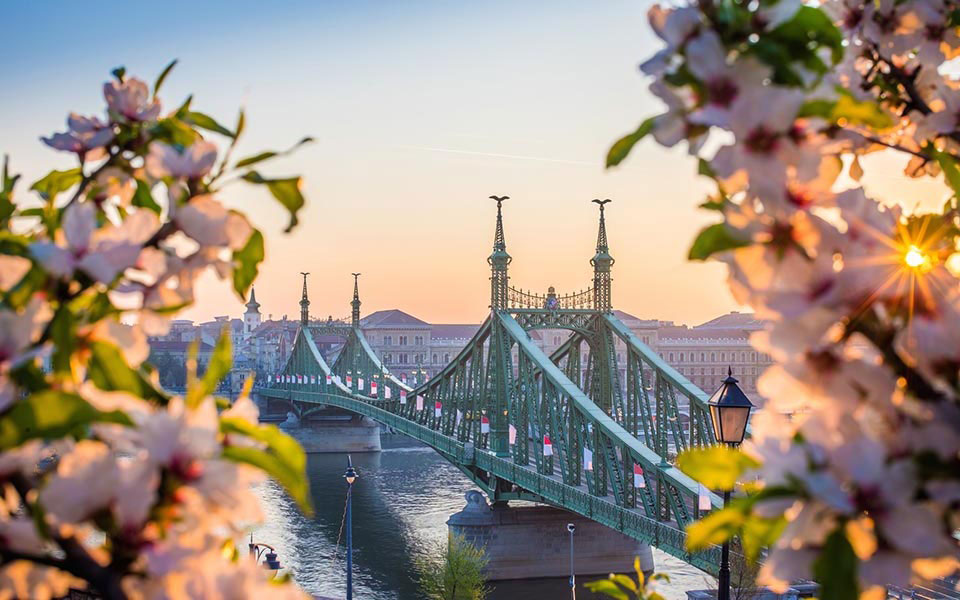 Spring – the city awakens, peaceful strolls, outdoor markets, festivals
The former Aquincum, 'city of waters' awaits its visitors all year around. With the arrival of spring the number of tourists in the busy metropolis triples. They are enchanted by the numerous historical and cultural monuments, works of art and natural beauties. Fabulous city strolls can be taken to the Citadel on the Gellért Hill, in the Buda Castle or on the Margaret Island. Thereafter, if you are keen on handicraft or vintage things, do not miss the local markets such as Gozsdu Weekend Market and one of the biggest cultural festivals of the city called Budapest Spring Festival. For indoor programs Pirate Cave or Elevenpark Reno Udvar are a must.
Summer – buzzing city life, beach, culinary experience, cozy parties
The summer as peak season offers countless fun things to do in Budapest. Palatinus, Dagály Bath, Lupa Beach open their gates to all members of the family with kids' pools, swimming pools filled with natural mineral water, saunas etc. behind a picturesque setting and tranquility. You got hungry after swimming? You can choose either from exclusive restaurants or try the Hungarian cuisine (goulash soup, Dobos cake, Pálinka, Tokaj wine) at a stall in the Budapest Summer Festival. Furthermore, many youngsters flock into the city to attend the famous Sziget Festival. For socializing and gaining an authentic Hungarian party feeling, visit the Gozsdu Udvar or one of the famous ruin bars of Budapest.
Autumn – spectacular falling of leaves, spa, parks, museums
As a matter of fact, this is the best time for sightseeing, especially in Indian summer. If you plan to get around on foot, set the departure from Római Part or Szent István Tér. As cultural tour is concerned, some top destinations could be Heroes' Square, Castle Hill, or Vajdahunyad Castle. Besides, there are always brand new exhibitions in the Museum of Fine Arts, Hungarian National Gallery or Hungarian National Museums which are worth visiting. And when the weather turns worse, you can warm up in the historical hot baths and spas. The most popular ones are Széchenyi Bath and Lukács Bath with diverse pools both outside and inside, jacuzzis, saunas and hot night parties.
Winter – cool events accompanied with hot meals, shopping spree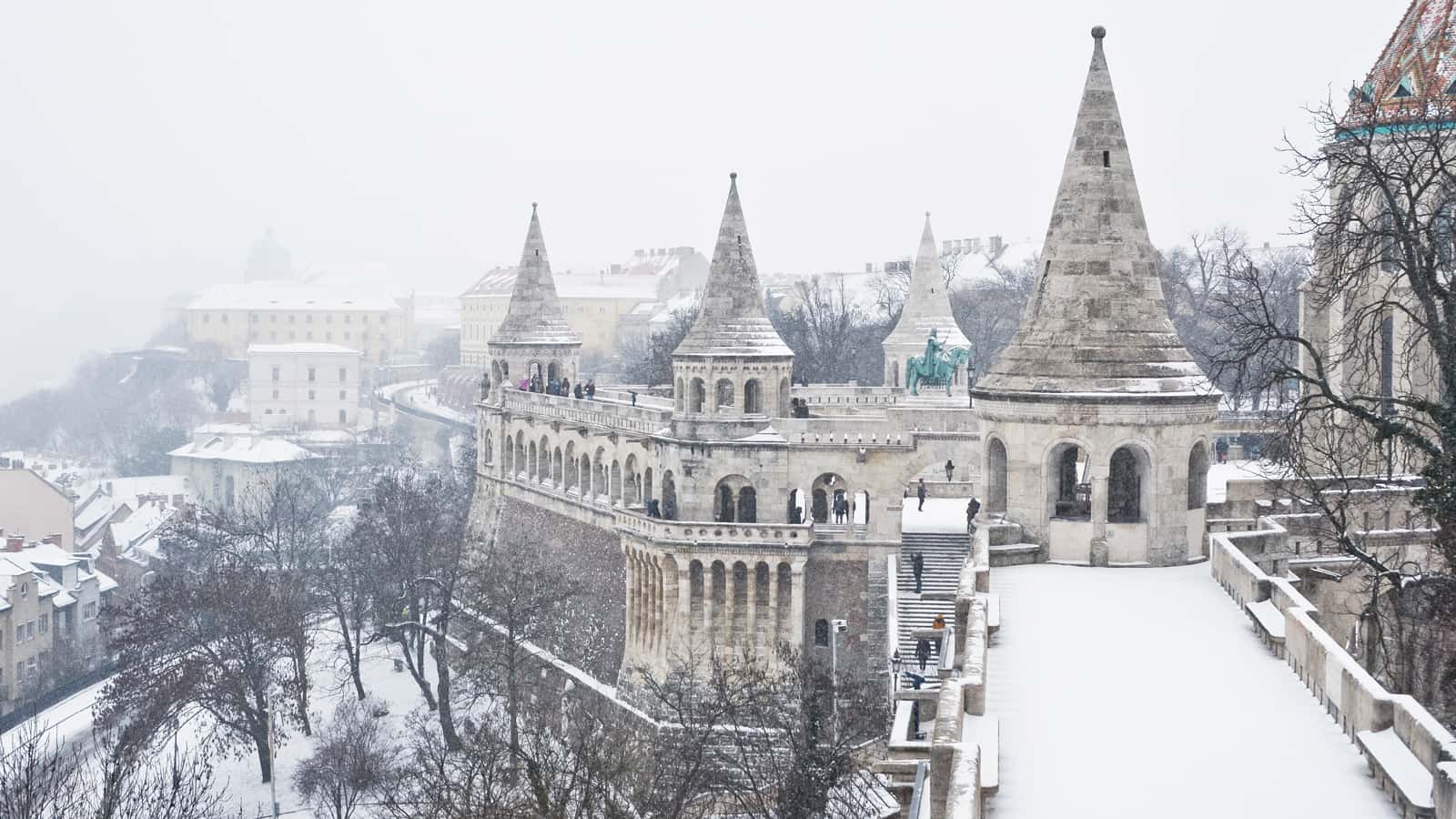 Despite the minus degrees there are still fun things to do in Budapest. Just to name a few: spend an unforgettable spectacular evening with your family at the Christmas Fair on the Vörösmarty Tér, or travel with your children on the beautifully-decorated Christmas tram, or purchase a ticket for a Dinner cruise Budapest on the Danube. No matter if you are a beginner or a professional; you can choose from several sport programs: ice-skating at the largest outdoor skating rink, Műjégpálya, or skiing, snowboarding in the Buda Hills. The shopping malls (Westend, Arena Plaza, Mammut etc.) also offer you a wide range of shopping opportunities.
Whenever you are bound to come, expect a surprise from any of the city's 4 faces.
Things to do in budapest in January
Things to do in budapest in February
Things to do in budapest in March
Things to do in budapest in April
Things to do in budapest in May
Things to do in budapest in June
Things to do in budapest in July
Things to do in budapest in August
Things to do in budapest in September
Things to do in budapest in October
Things to do in budapest in November
Things to do in budapest in December