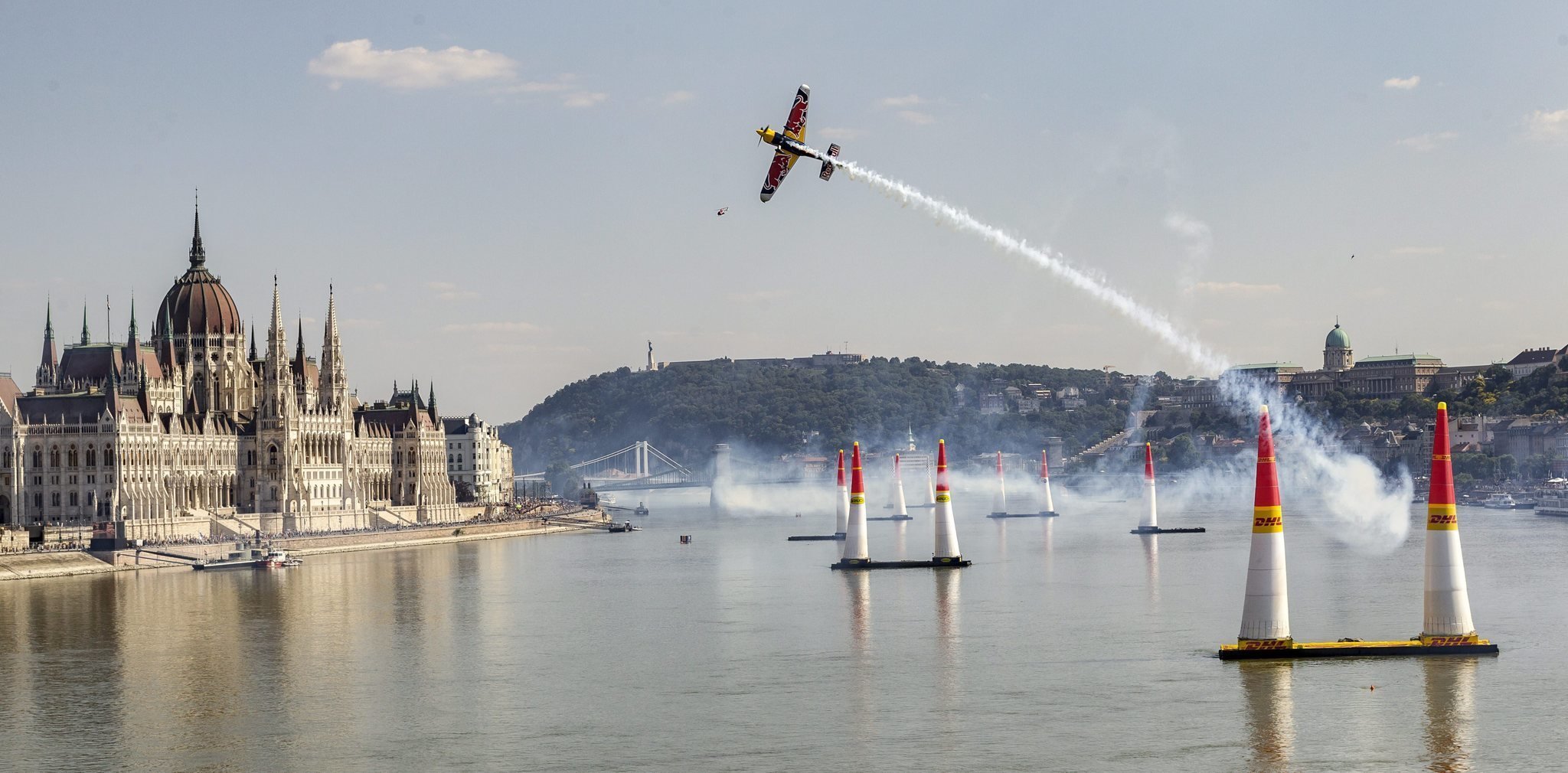 July – the real summertime accompanied with so many fun things to do in Budapest, the Hungarian capital city. Those who enjoy heat waves and temperature between 30-35 Celsius degrees, lovely open-air baths provide a sheer pleasure by splashing into the cold pools.
Nevertheless, there are also fun things to do in Budapest for people who want to escape from the heat; for instance staying indoors in air-conditioned shopping malls, museums or party and concert halls. In sum, everybody can find his or her best choice of entertainment. To get a quick overview of programs, check our guideline.
Is this your first time here, and you are keen on fun things to do in Budapest? Then view the city on a one or two-hour long Segway tour. Or to see a breathtaking panorama of the city, visit the Buda Castle where you can participate in guided tours.
As far as shopping is concerned, in the Market Hall tourists can taste some traditional specialties, such as lángos or hurka. How else can you end a great day without a pleasant Danube river cruise on a luxurious catamaran while listening to soft live music and tasting famous Hungarian wines and meals?
Regarding baths, beaches there is an endless list to choose from. As you have probably heard Budapest is rich in medicinal thermal baths like Gellért Bath, Lukács Bath; Turkish Baths such as Király and Rudas was built in the medieval times; and of course seasonal baths – Palatinus, Római Part, Lupa Beach – that welcome tourists from 1st May till the end of September depending on the weather. The latter ones have quite long opening hours from 8 a.m. to 8 p.m. with 13 different pools both for children and adults. Moreover, you wouldn't believe but Lupa Beach has real sandy shore with palm trees. So you can gain a sheer exotic beach experience there.
If you are a fan of speeding cars, you should definitely visit the Formula 1 Grand Prix at the Hungaroring Grand Prix Circuit that is actually a short ride from Budapest in the small town of Mogyoród. You can see support your favorite driver on the comfortable seats in the stadium, or even visit the pits and check the racing cars. Some visitors pitch up tents and do a barbecue during the race.
A bit extreme program held in July is the Red Bull Air Race that is a breathtakingly daring aviation spectacle with snarling or dropping tricks performed by famous pilots. The venue is above the river Danube in the city center.
Festivals & parties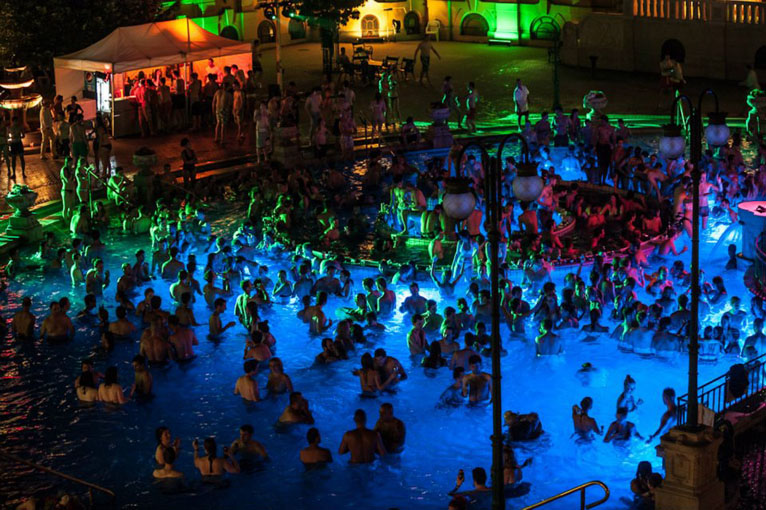 July festivals offer many fun things to do in Budapest. You can war up before the night party in one of the open-air terraces of the cool ruin pubs or bars of Budapest along the river Danube. Here you can meet lots of great guys from Hungary or even abroad. Bath parties with spectacular laser shows and bath discos take place usually in the Széchenyi Bath.
If you are under 40, do not miss their unique 'Szecska Spa Party' either. For gourmets, wine tasting events are recommended in the historic cellars of the Buda Castle. Various wine tasting packages are offered, i.e. Bull's Blood from Eger, Villány rosé etc. Furthermore, if you are keen on folklore and want to take a glimpse into Hungary's rich folk tradition, visit the folk dance shows held in the Duna Palota.
Got interested in any of these programs? Do not hesitate then. Visit the Hungarian capital, Budapest with its zillions of fun things to do.