However, January is the coldest month of the year Budapest doesn't sleep at all. No matter whether it is about culture, entertainment, sports or art, there are fun things to do in Budapest.
Outdoor events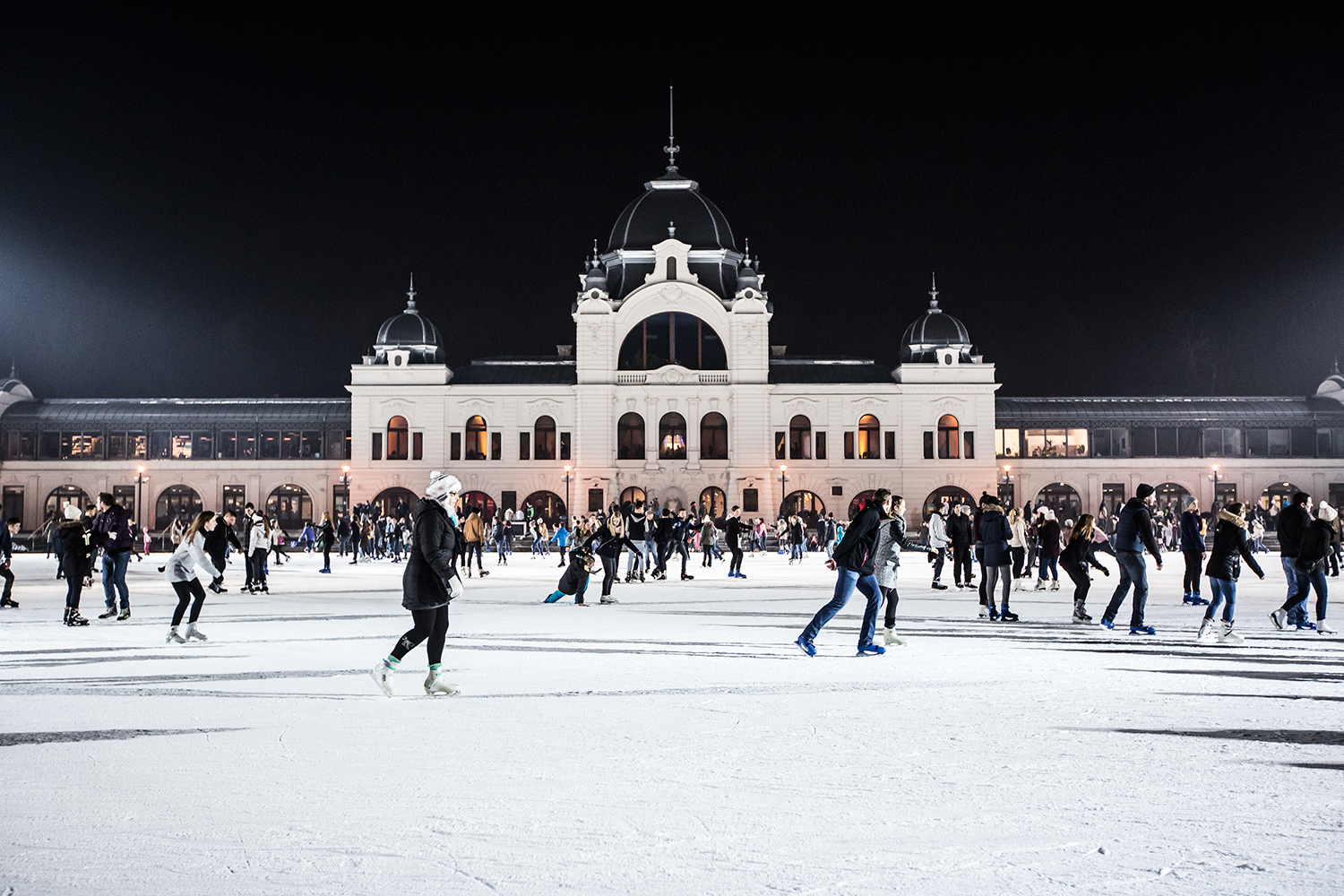 First of all, let's see the outdoor programs. The average temperature at this time is cc. 0.5 Celsius degrees, so make sure you dress in layers (sweaters, warm coat and boots, winter cap, scarf and gloves). Unfortunately, the Christmas period including the fabulous Christmas market on the Vörösmarty tér and the Christmas tram ends on 1st January. But do not worry; there are several fun things to do in Budapest, i.e. you can still take a pleasant stroll in the city during a Guided Buda Castle Tour or a Budapest Seagway Tour with different routes taking you to the City Park, Vajdahunyad Castle, the Ice Rink or the Széchenyi Bath. As a matter of fact, the panorama from the top of the Buda Castle District is breath-taking on the metropolis fully covered by snow. Furthermore, if you are keen on shopping, visit the Antique Vintage Market or the GoArt!
Gozsdu Art Market for quality, handcrafted retro and antique design, or the Vegan Sunday Market for organic food and other bio stuff. For sporty types ice-skating at the largest outdoor skating rink, Műjégpálya, in Europe is a must. Another favorite venue is the Ice Terrace, located next to the Arena Plaza Shopping Mall. For pursuing real winter sports, skiing, snowboarding, or sliding, head to Normafa in the Buda Hills. And when you have been completely frozen, warm up by drinking delicious hot wine in the Mulled Wine Festival next to Allee Mall in January. Or sit into the mobile sauna on the Danube Bank near the Palace of Arts.
Indoor events

As you would expect, there are many indoor fun things to do in Budapest as well. If culture and art are the focus of your main interest, purchase a ticket for a concert held in the Palace of Arts or Budapest Opera House. Budapest is also famous for its thermal baths where several illnesses can be cured. Indulge in the caring treatments (diverse whirlpools, jacuzzi, sauna) offered in the Gellért Spa or Széchenyi Thermal Bath.
The main pool of the latter is outside, so at snowfall it seems to be magical sitting in the hot water meanwhile snow is falling over you. Furthermore, there are many opportunities for shopping in the city in the malls (Westend, Arena Plaza, Mammut etc.) or at the popular Gingerbread City in Bálna/Whale at the Fővám tér. There are also many great legendary and modern coffee houses to choose from. Finally, if you mean to see the cold, snowy city, but you'd rather stay inside, combine the two factors and take part in a Dinner Cruise on the Danube. Check the Winter Cruise Calendar and choose your best: Budapest New Year 's Day Cruise or Wine Tasting Cruise etc.
As you see, you can have a great time in Budapest in January too. Don't be bored! Hop on, and try all of them.